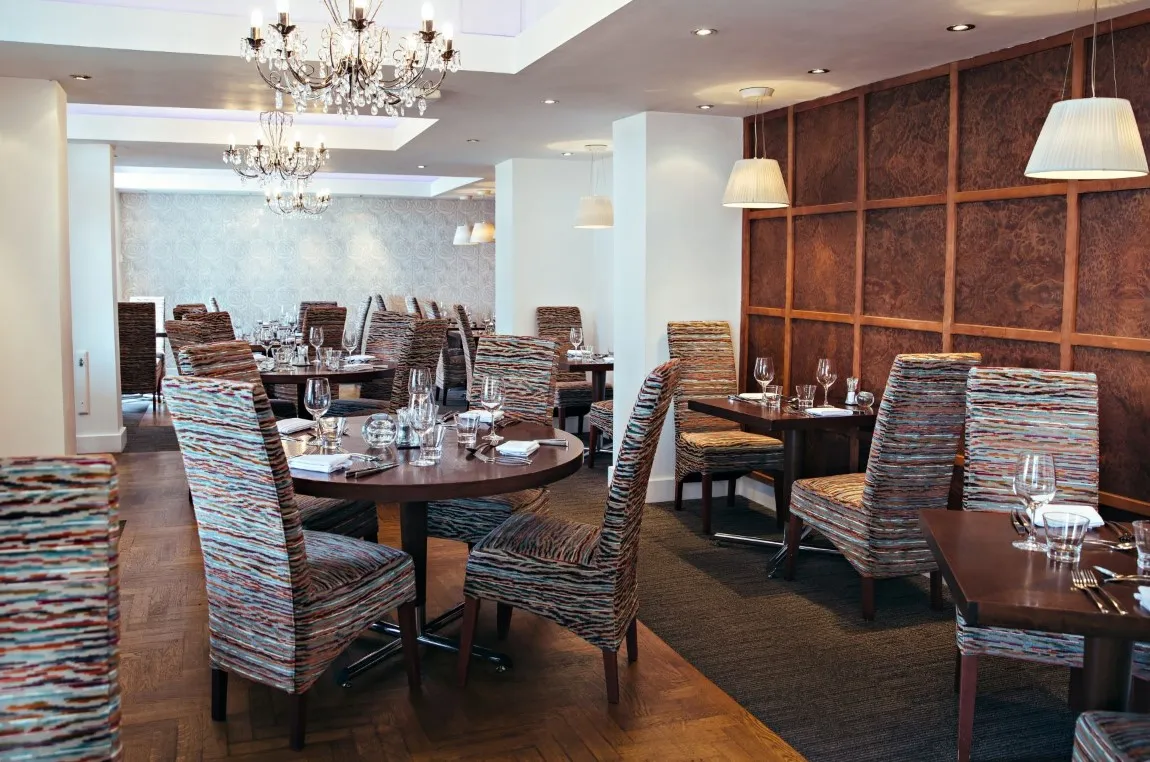 Food at The Waterhead Inn
Delicious Great British and Cumbrian pub food and local specialities at The Waterhead Inn served all day, every day from 7.30am until 9.00pm.
Our Menus
Whether you're getting ready for a day's hiking or have worked up an appetite after wandering lonely as a cloud, you'll appreciate The Waterhead Inn's hearty helpings of delicious home-cooked fare.
Offering freshly prepared and cooked Cumbrian and British pub classics, look forward to mouth-watering dishes, full of local provenance at every bite, while you look on to one of the best views in the Lakes.
Fuel up for an action-packed day, or simply take your time relaxing into the day with a full Cumbrian breakfast while you enjoy the views. The Waterhead Inn breakfasts can be enjoyed whether you're staying with us or you're popping in for a great breakfast and the best lake views.
Drop by for brunches and lunches, while evening meals including sublime puddings at The Waterhead Inn as the sun sets over the lake are not be missed.
Please note: due to current protocols and capacity limits we are currently running a reduced menu in order to ensure our usual high standard of offering. We do not take table bookings, please simply join us, pick your perfect table and indulge.
Seasonal menu
Set in the heart of the Lakes and surrounded by a larder of superb local produce, look out for daily changing specials made with locally sourced, seasonal ingredients.
> View seasonal menu
Light Bites
Ideal for those with a smaller appetite or just wanting a light lunch, our Light Bites menu is available 11am-5pm.
> View menu
Across our locations across the north of England, The Inn Collection Group combines a passion for great beer, excellent food, and comfortable rooms in order to provide the best experience possible for our guests. In our opinion, there is no better place to relax and unwind than a convenient inn where you can eat, drink, and sleep without having to travel around to different places; everything is all in one convenient place, so you can minimise travel and maximise enjoyment. This popular weekend getaway destination sits just on the shores of the UK's largest lake, Windermere; and with the impressive natural scenery and ambience, it's an ideal spot for relaxing and forgetting about the rest of your hectic life when back in the city.
We take great care to make sure you have a great stay at every one of our inns, and our team is always available to assist with any additional requests. If you need to speak to us prior to dining or staying at The Waterhead Inn, please do not hesitate to contact us! Whether you want to chat with us by phone or by email, one of our friendly team members will be able to listen to your questions and provide you with the best solution.
Allergen Advice
Allergen advice is available for all our main menu meals. Ask our team for our allergens or contact us for more information.
Where to find the best pub food in the Lake District
In modern restaurants, chefs are often attempting to impress, resulting in dishes that are a little too experimental, or totally out of place in the setting. At The Waterhead Inn, we pride ourselves on providing a tasty selection of hearty pub grub – we've got pies, burgers, and of course, plenty of fish supplied by local fishermen, meaning you'll always have the freshest ingredients in all of your meals at our restaurant. Additionally, we use a lot of seasonal vegetables in our dishes, and our seasonal menus are updated regularly. All of our menus are available here on this page, but to give you a quick recap, here are the three menus we offer:
Seasonal menu: With our seasonal menu, we use the freshest meat and vegetables from our local farmers and butchers, giving you a true taste of the countryside. Our main menu features an assortment of dishes suitable for every diner's taste buds.
Children's menu: Having a children's menu can make your holiday easier; when you're on vacation, it can often be hard to find dishes that your children will love, but with our children's menu, we hope to change all that. Chefs at The Waterhead Inn have worked closely with parents to build delicious and fun meals based on kids' eating preferences and nutritional needs; every guest can find something they enjoy while dining here!
We welcome walk-ins at The Waterhead Inn, but if you'd prefer to book a table to avoid disappointment, please click the 'Book A Table' button at the top of the page!
The best Lake District activities
Those of you who enjoy lots of fun activities while on vacation will love the Lake District. From exciting hikes and boat excursions across the lakes to delicious restaurants and quaint pubs, there are many things to do. Don't worry if you're struggling to plan the ideal break to the Lakes – we've put together this list of the best things to do in Ambleside, so make sure to check out those to ensure that you don't miss out on the best attractions and experiences!
Travel on a steamer boat on Windermere
It is impossible not to take a trip out onto one of the lakes when you are in the Lake District! The good news is that it's really easy to find a boat company offering water trips, ranging from speedy, smaller boats to the iconic steamers, with their large chimney and traditional appearance. Boat cruises give you the chance to see the lakes from a perspective that's unlike anything you can see on solid ground. Ambleside is close to Windermere, the district's largest and most active lake. If you stay in Ambleside, you'll have access to Windermere all year round, as well as all of the activities that you can take part in on Windermere too – this is why Ambleside is one of the most popular towns in the entire district!
While sailing across the water, you can get a great view of the surrounding fells, Belle Isle, and the lakeside houses that surround the lake without having to get up from your seat; it really is the best way to admire the vies that the Laks district has to offer. For information on the launch schedule on Windermere, go to Ambleside Pier in Waterhead, which is directly facing The Waterhead Inn – more boats run more frequently during the peak season to handle the increased demand, so don't worry about it being fully booked!