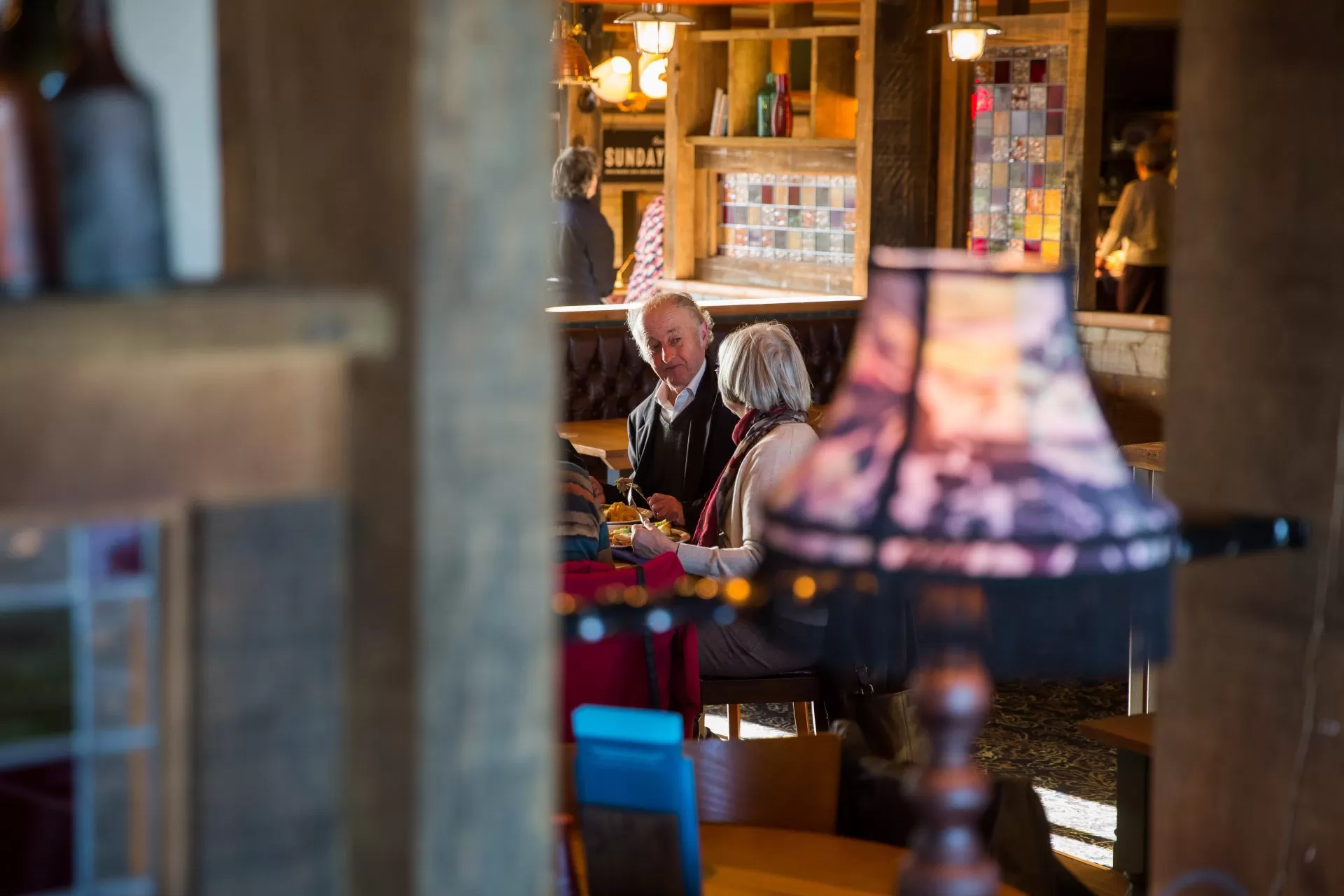 About Us
What makes the perfect pub? Great ales, good food, an inviting atmosphere and the warmest of welcomes.
Our story
At The Inn Collection Group, we proudly stay true to our pub roots, creating inns where everyone would like to eat, drink, sleep, and explore from. Our customers are at the heart of everything we do, along with investments and training in our colleagues, our environments, and the communities around our inns while ensuring we are the best we can be.
Our people are the key to the success of the group. These are exciting times for The Inn Collection Group as we evolve and grow. Our team provides proven expertise and stability while delivering outstanding customer service and experience.
The Seaburn Inn_09_2021_-40
The Seaburn Inn_09_2021_-72
A bottle and a half full glass of Cabernet Sauvignon on a table in a restaurant
Delicious food and fantastic drinks are only the beginning...
Whether you're just stopping by for a relaxing afternoon drink in one of our beer gardens, fueling your day with a hearty breakfast or indulging in a Sunday roast, the warmest of welcomes will always begin your visit. We pride ourselves in offerings exceptional service, value and quality - which is why we offer frequently changing menus that include seasonal dishes as well as pub classics, made with fresh food from local suppliers wherever possible. Staying true to our pub roots, you'll also find local ales on tap at all our inns, as well as speciality gins, artisan coffees and the widest range of spirits, soft drinks and everything in between.
Cosy and relaxed accommodation in the most magical surroundings...
With inns across Northumberland, Tyne & Wear, County Durham, North Yorkshire, the Lake District, Lancashire and North Wales, our aim is to offer our guests the opportunity to stay in some of the most charming spots in the UK. Our rooms are carefully designed to give you that home from home feeling, with all the amenities needed for the perfect getaway.
Where we began…
The Inn Collection Group was first formed in 2013, but can trace its roots back to 2006 and The Lindisfarne Inn on the Northumberland coast.
Under the watch of founder Keith Liddell, the Beal venue was joined by The Bamburgh Castle Inn at Seahouses, The Hog's Head Inn at Alnwick and The King's Head Inn at Newton-under-Roseberry to launch what has gone on to become a multi-award-winning hospitality group.
Now comprising of 32 establishments across Northumberland, Tyne & Wear, County Durham, North Yorkshire, Lancashire, Cumbria and North Wales, the company has grown exponentially since 2018 as it has acquired stunning properties in awe-inspiring locations.
Based in Northumberland until 2022 when the company's central support hub relocated to Newcastle Upon Tyne, The Inn Collection Group is proudly a northern company.
The people behind the pub…
We know the key to success is having the right people within our team, which is why we are committed to not only recruiting the highest talent, but growing and nurturing our teams at every level to ensure they are happy and fulfilled in their roles. Our employees are our biggest advocates which is why we know their satisfaction is key to ensuring our guests have the best possible visits.
We are proud that many of our team choose to stay with the group during their careers. We have team members who have been with the business for over 13 years and we look forward to them continuing and flourishing within our company. Our training and opportunities enable our employees the scope to move within job roles, across our inns and at head office too.
The opportunities available are demonstrated non more clearly than with our managing director Sean Donkin, who is one of many examples who started in front line positions before advancing through the company. Starting out as general manager at The Bamburgh Castle Inn in 2008, he worked his way through to operations director before taking on the managing directorship in 2018 and boasts more than 20 years' experience in the trade.
Dan Patterson - Reservations Manager
Dan joined The Inn Collection Group in 2012 as a team member at The Lindisfarne Inn. Throughout his time with us, Dan has worked across a number of our inns in a number of roles, helping train new employees and supporting the teams. Dan now heads up our central reservations team at our head office and manages a large team, who are key to ensuring our guests' experiences are fantastic from the start.
"The opportunities The Inn Collection Group has given me have allowed me to be where I am today. I thoroughly enjoy working here - no day is the same and it's a fun environment to be in."