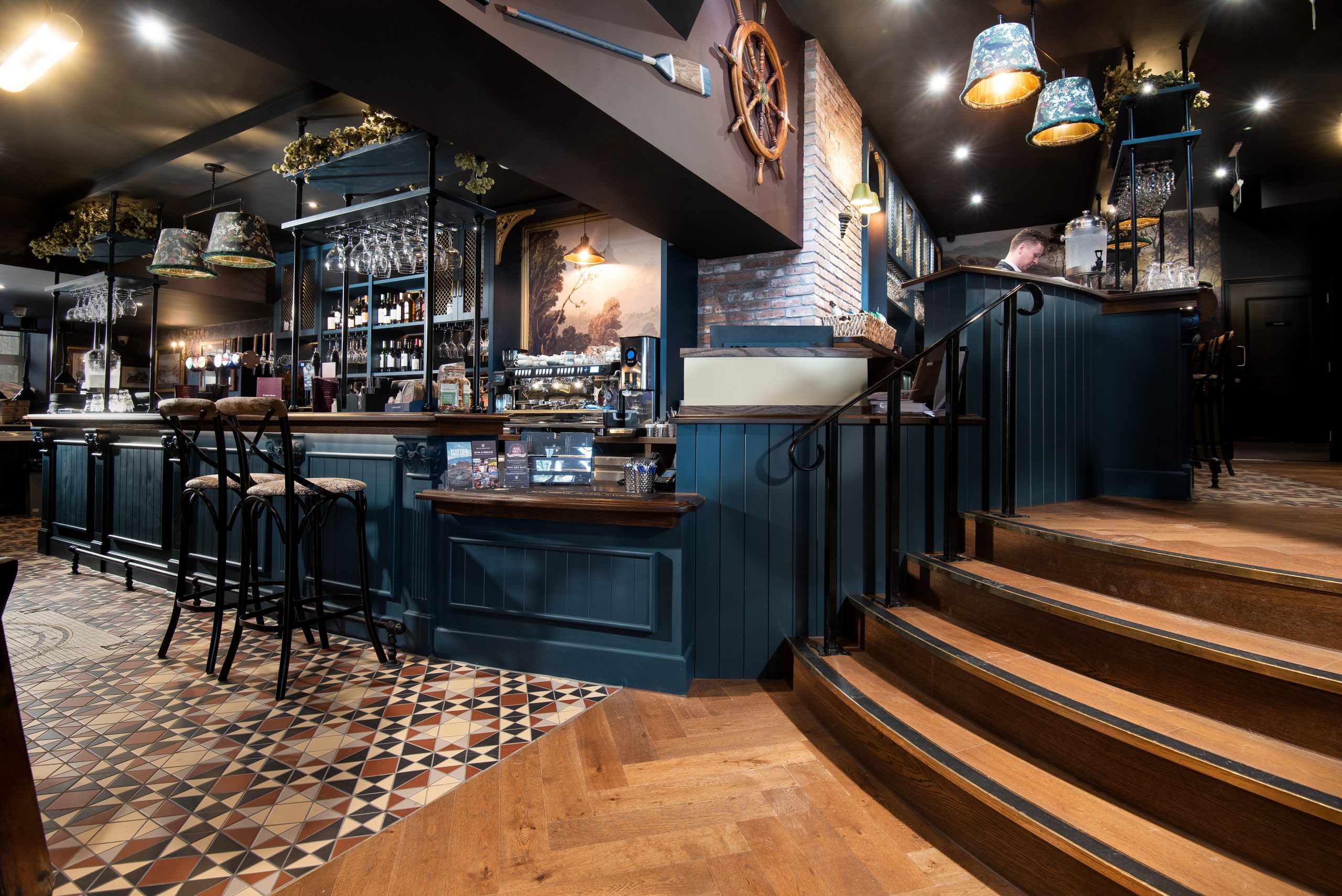 The Waterhead Inn Pub
Raise a glass in The Waterhead Inn, by the shores of Windermere.
Take in the atmosphere of one of the Lakes' loveliest spots from The Waterhead Inn with its wow-factor location on the shoreline of Windermere.
Few things match sitting with your favourite drink in front of a spectacular view. Perched on the edge of England's largest lake, Windermere, opposite the jetty where boats chug to and fro and where swans and ducks paddle, The Waterhead Inn is just the place to soak it all in.
We've brewed a recipe for success
The Waterhead Inn at Ambleside has a great choice of cask ales, lagers, ciders, speciality gins and cocktails as well as quality teas, coffees and hot chocolates - perfect for warming up after a bracing walk.
A break or getaway brings with it a thrill and excitement that can't be compared with anything else, whether we're jet setting abroad or exploring the best that Britain has to offer. With The Inn Collection Group, we're driven to create the ideal vacation spots for people all over the UK – our inns combine a traditional pub, delicious food, and comfortable accommodations, creating an atmosphere and environment that you're sure to love on every visit. The Lake District is one of the UK's most beautiful getaway destinations, and now we're aiming to bring our classic inn vibe there too! You will feel at home when you enter an Inn Collection Group pub – we've designed our locations to be warm, welcoming, and a home away from home. However, quality does not have to be compromised – from our local guest beer taps, fresh food, and comfortable accommodation, there is something for everyone. If you're searching for a great pub in the Lake District, make sure you head to The Waterhead Inn- you won't find a better ale or a friendlier crowd anywhere else!
Why not spend the weekend at one of our pubs by checking out our rooms? Whether you are a small group or a big family, our accommodation suits any size party, and we even accommodate dogs! Take a look at our room types and book through our website if you see something you like!
Please read on to learn more about what you can expect from our pub at The Waterhead Inn.
Great beer at The Waterhead Inn
Beer is the cornerstone of any good pub – there's no getting around it. There's nothing quite as satisfying as kicking back a few pints of perfectly pulled local ale after a busy day exploring the Lake District. There are far too many large chains of pubs and restaurants at popular tourist destinations that lack authenticity and atmosphere – we are trying to make sure you see the genuine Lake District, which is what your domestic holiday should be all about.
Traditional inns are brought into the 21st century with our pubs, where you'll be able to drink, eat, and experience the local area like never before. We go to great lengths to ensure that every time we pull on the tap, we are serving a perfect pint of beer to our customers. Cask Marque has certified all of our pubs for their Cask Ale Certification, which means that the pints served at these establishments meet all the requirements – from texture and temperature, to aroma, to taste. Don't worry – this isn't a fluke either, since every beer was tasted during the visit to ensure we're consistently serving outstanding beer.
If beers aren't really to your taste, then why not try something from our wines, spirits, and cocktail menu instead? Our carefully curated menu has been designed to offer something that's to everyone's taste – our wines range from dry to sweet, and our cocktails create a flavour sensation that is sure to keep you wanting more! If you fancy something a little different, let our bartenders know and see if they can whip up a creation that you love!
Here's what you can expect during your stay with us
In the Lake District, The Waterhead Inn is far more than just your average lodging; it provides a unique opportunity to experience the region and gain a true understanding of the area's natural environment. The location of our hotel in Ambleside is all that you could want from a Lake District destination; it's rustic, cosy, traditional, and dog-friendly, making it the ideal place to sit down and relax before enjoying an evening meal. Food is an integral part of The Waterhead Inn experience – our seasonal menu offers a range of small bites and hearty dishes as well as a children's menu that will give kids the energy they need to tackle whatever the day may throw at them. We have plenty of space at The Waterhead Inn so there is no need to book. Just drop in for a drink or two if you feel like it – there's plenty of room at the in for friendly faces! As far as food is concerned, we offer a reservation service to ensure that you have a table on the desired date, but walk-ins are also welcome, so come on by to find out if there's room.
In addition to countless indoor seating areas, The Waterhead Inn is home to a fantastic beet garden area that's sure to make your summer nights cozy – whatever your tastes and preferences may be, The Waterhead Inn is sure to satisfy. Whether you're here for the crisp ciders and tasty ales, or the signature cocktails or the speciality bottles, there's nowhere quite like The Waterhead Inn to relax, unwind, and enjoy the sunset as the evening draws to a close. You can learn more about the rooms and meals we offer at The Waterhead Inn by visiting our accommodation and restaurant pages!