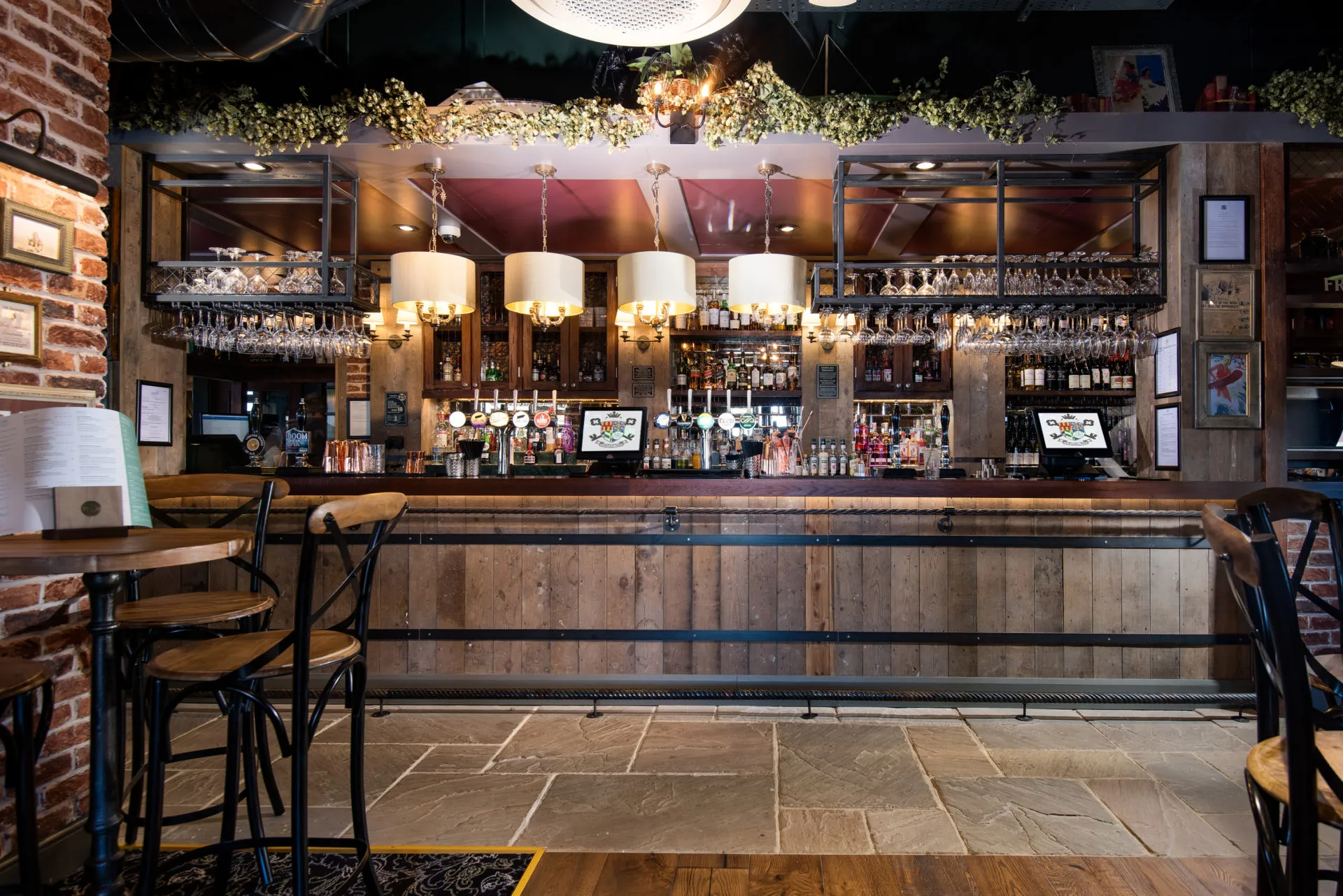 The Seaburn Inn Pub
With great views of award-winning beaches, if you're looking for the best place to relax with a drink in Sunderland The Seaburn Inn is the place to come.
Soak up everything we love about being by the seaside in Sunderland's new pub, The Seaburn Inn which overlooks the Blue Flag beaches of Seaburn and Roker.
We've brewed a recipe for success
With plenty of space to inside and out, relax in The Seaburn Inn's light and airy bar, where you'll find tables to sit back and enjoy drinks together with family and friends. You'll find a wide choice of cask ales, lagers, ciders, speciality gins and cocktails plus quality teas, coffees and hot chocolate, too.
> View menu
It's all about location and The Seaburn Inn's outdoor terrace is as good as it gets when it comes to seafront spots. Enjoy alfresco dining and drinks as you take in the sights of beach life just a short distance from Sunderland city centre.
There is nothing quite like a good pub to get you in the mood for your holiday, but it's even better when the best pub in town is right downstairs from your room! The Seaburn Inn is a fantastic, newly renovated pub with accommodation and restaurant options located on the north-east coast, in the popular town of Sunderland. If you're planning a trip to the Tyne and Wear region, you'll definitely want to check out the rooms that we've got here at The Seaburn Inn; since our new build project, we've ensured that everything feels fresh, modern, and comfortable in every way.
You can find more information about the pub, rooms, and restaurant here at The Seaburn Inn in Sunderland by reading below, or alternatively, head over to our booking pages if you'd like to reserve one of our popular sea view rooms before they're all snapped up!
Drinking at The Seaburn Inn: What's on offer?
The Seaburn Inn is in the perfect location to grab a pint at the end of a lovely day of soaking up the sun and getting involved in all that the seaside has to offer, which is sure to leave you feeling a little tired and ready for a few drinks and a bit of food before you head to your room. Here at the inn, we've got a few choices on where you can drink – choose from our relaxing restaurant where you can pick up some traditional pub food or contemporary modern dishes, our classic bar area where seating and bar service are available, or our stunning sea view area where you'll be able to catch the last of the setting sun as you drink a pint, sip a cocktail, or enjoy a soft drink to end the day.
There's no need to book a table for food or drinks at The Seaburn Inn, we'll do everything we can to get you seated at a table that suits your needs once you arrive. Once seated, you'll be able to browse our specially tailored seasonal menu, which uses dishes and produce from the local area to give you a taste of the county that you are visiting in the most authentic way possible. If you're staying with us on a Sunday, you'll be able to indulge in our expertly crafted Sunday menu, which cooks up some of the best Sunday dinners in the north-east and features size options for both adults and children. The meats used on our roast dinner change each week, so be sure to ask our team which meat is on the menu on the day that you'll be dining!
In terms of drinks, our menu is extensive – from fine wines and premium spirits to some of the most beautifully crafted local ales, lagers, and ciders, The Seaburn Inn is packed full of flavourful drinks that we're sure will tickle your tastebuds. As a Cask Marque accredited pub, you know that you're being served a quality pint each time you order at the bar; Cask Marque's assessors visit over 20,000 pubs each year to taste the quality of the beer served, so we're certain they know what they're talking about when it comes to serving the perfect pint. The assessors will check things such as temperature, appearance, aroma, and, of course, taste to make their final decision, and all beers on offer will be tested to ensure quality throughout. We are proud to hold this accreditation at each of The Inn Collection Group's pubs and restaurants, giving us pride in the drinks that we serve to our guests.
Here at The Inn Collection Group, we aren't just pubs, or rooms, or restaurants, we're a complete experience. We have a passion for great ale, good food, and memorable moments, which is why we're always striving for perfection and excellence in everything that we offer. Our inns are always at the forefront of local communities and we aim for quality in every department, so whether you're popping in for a quick pint with your friends, heading out for a celebratory meal, or looking for a relaxing place to stay for a weekend, we're always on hand to help you out.
If you're looking to stay in the Tyne and Wear region, The Seaburn Inn is our number one choice. The newly renovated rooms and pub sit right on the beachfront and boast spectacular views from both the restaurant and our sea-facing rooms, giving you a breath of fresh sea air every time you open your curtains. Is there a better way to start the day?
To browse our other UK locations, such as the popular Lake District or Northumberland, follow the links below, which will take you to our dedicated pages for these regions. On these pages, you'll discover our best rooms and pubs in these areas as well as a few top tips on things to do on your visit!
You can find our inns in all of the following regions:
For any questions regarding our pubs, restaurants, or rooms, you can contact a member of our team today or continue to browse our website where we offer in-depth information about each bar, restaurant, and accommodation site that we currently operate.