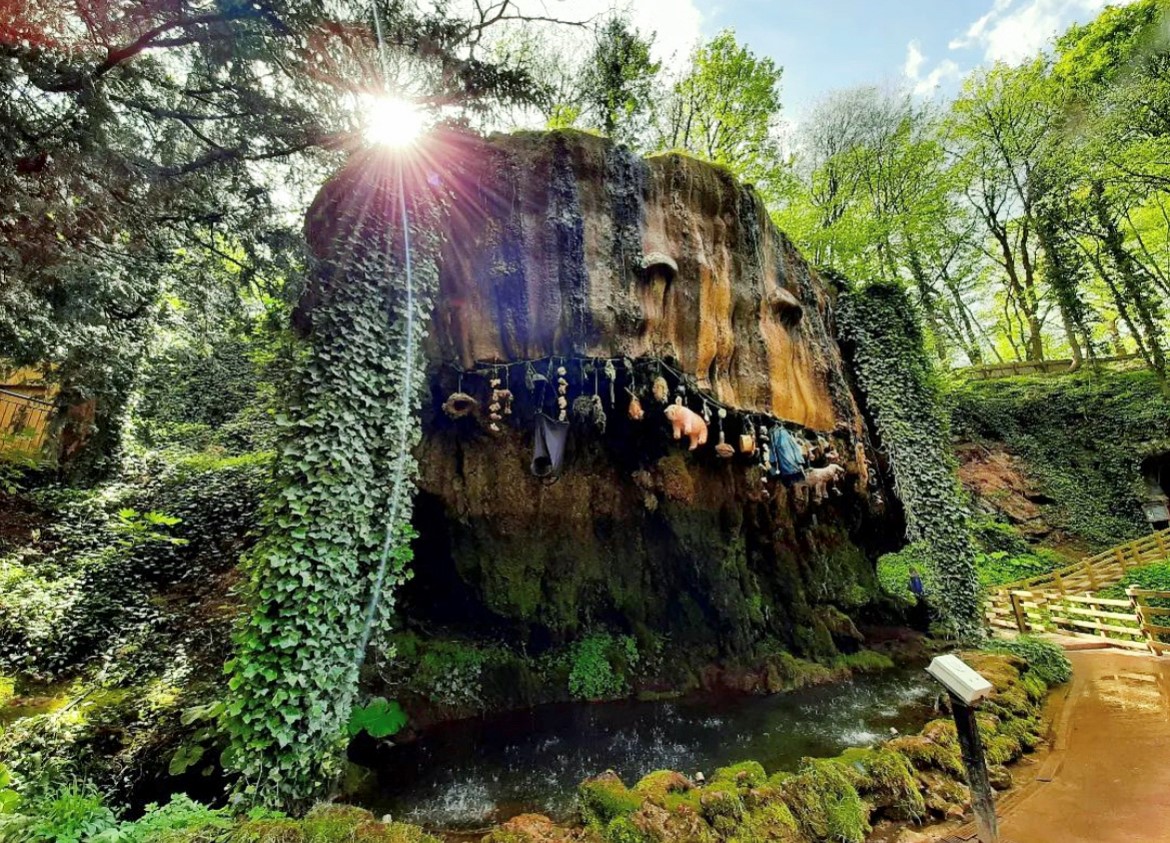 Mother Shipton's Cave
A beloved Knaresborough landmark and England's oldest visitor attraction, open since 1630.
Frozen Nidd Knaresborough Greetings Card
Discover the fascinating story of Mother Shipton who was born in a cave by the River Nidd and whose prophecies (such as the defeat of the Spanish Armada and the Great Fire of London) became known throughout England.
Visit her legendary birthplace and experience the wonder of the Petrifying Well, a unique geological phenomenon with cascading water which turns objects to stone - as if by magic.
277570855_5076900299038859_4841813499592285515_n
There's something for the whole family including themed events throughout the school holidays, a large children's Adventure Playground (access subject to weather conditions) and a quirky little Museum & Gift Shop.
Refreshments are available to purchase from vintage-style kiosks in the middle of the woodland walk.
There are plenty of picnic benches and scenic views.
Dogs on a lead are welcome everywhere except the adventure playground.
Find out more