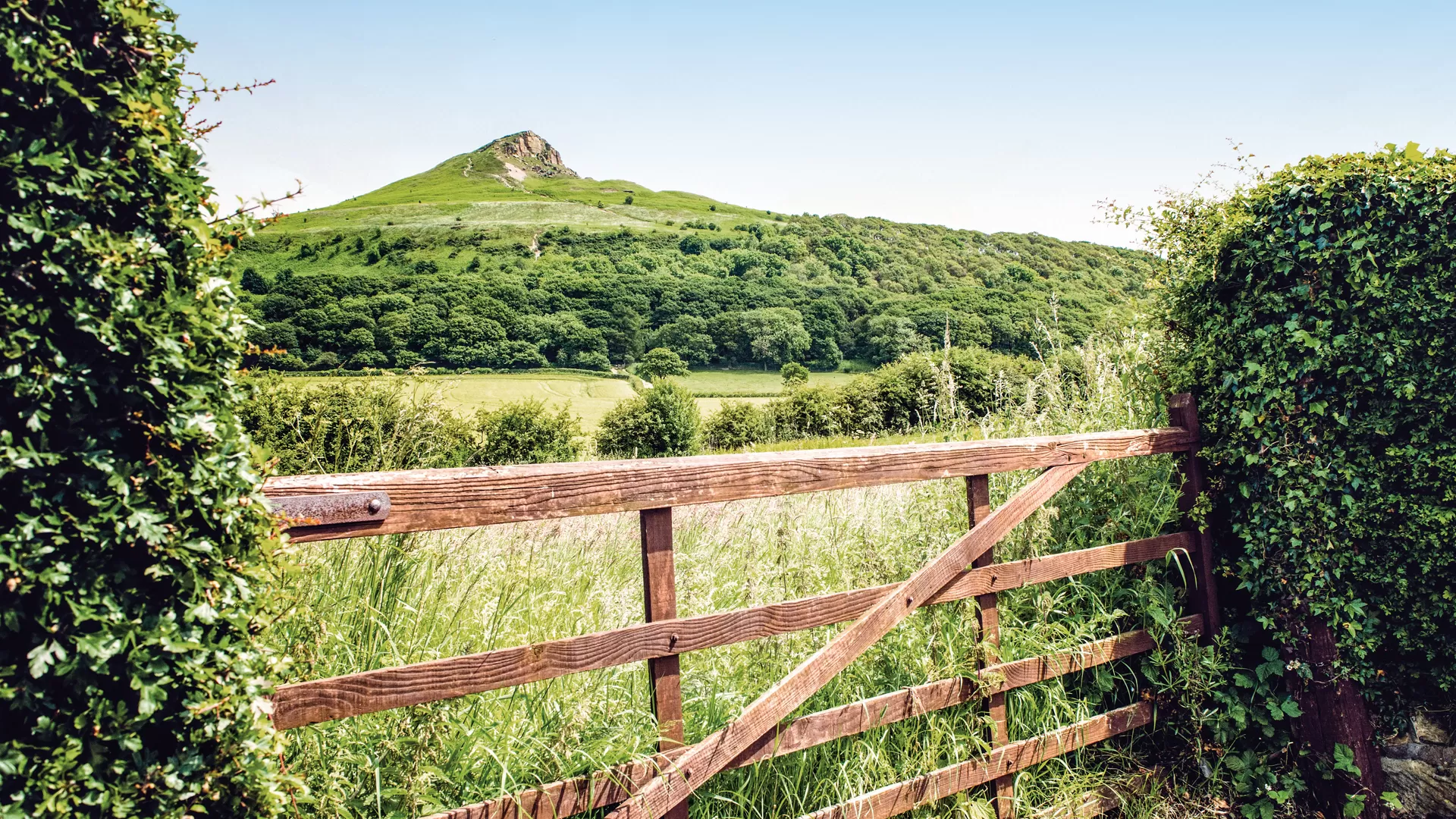 Yorkshire
From its superb great outdoors, vibrant cities and bustling market towns to world-class sporting events and famed food and drink, Yorkshire has it all.
Things To Do
When it comes to choosing a place with rich history, idyllic scenery, and friendly people, you cannot get better than Yorkshire. This historic northern county truly offers everything, from its breath-taking outdoor landscapes, dynamic cities, and busy market towns to world-class sporting events and renowned cuisine and drink. With inns located in handpicked coastal, country, town, and city locations, you'll always find a welcoming home away from home at one of the Inn Collection's enchanting Yorkshire accommodations.
Our Inns in Yorkshire
What makes the Inn Collection Group so special?
At the Inn Collection Group, we pride ourselves on staying true to our pub roots. Each of our accommodations is created so people have one place they can come to eat, drink, and recharge after exploring the many sites scattered around Yorkshire.
Our pubs are well-stocked with quality, locally sourced beers and ales straight from our award-winning cellars, and each of our kitchens provides delicious home-cooked meals that'll be served in our atmospheric pub restaurants.
Our customers are at the heart of what we do. We aim to give you the trip of a lifetime while you are staying with us. We work closely with the local communities of each of our Inns and make sure our staff are trained well to ensure we provide you with the best stay possible.
Interested in exploring the wonders of Yorkshire? We have a range of great offers and competitive rates. To arrange your stay, simply book through our website, email [email protected] or call our booking hotline on 0191 580 3610.
Where to stay
To complete the perfect trip, you need a top-notch place to call home, even if temporary. Thankfully at the Inn Collection Group, we have a wonderful range of accommodations that are bursting with character, making your trip as comfortable and memorable as you'd hope it to be. If you are looking for a place to stay in North Yorkshire, the Inn Collection Group has you covered.
Dean Court
Dean Court is based in York, right near the York Minster Cathedral, and is the perfect location if you want to explore the city centre either on your own or with friends and family. Dean Court's rooms include all the home comforts you need for a trip away, from tea and coffee facilities to wifi and contemporary en-suites. They also include a safe to store your valuables, allowing you to relax while you go explore the wonderful shops and galleries the city has to offer.
It is also a blissful way to end your day after a day of exploring York's popular attractions. With a well-stocked British pub on site, you can finish the day with a Gin and Tonic or refuel with one of our Chef's specialties before retiring to one of our luxury suites.
The Stables
The Stables is located in the wonderful seaside town of Whitby. What makes this Inn unique is its features. The Stables has a beautiful rustic four poster room that is filled with character, perfect for an idyllic romantic trip away. All our pet-friendly rooms include additional special deep cleansing ensuring each stay with us is comfortable and cosy for you and your pets.
We also have a featured double room with a mezzanine, which is the perfect space to come back to after a day wandering around Whitby Beach or Whitby Abbey, giving you the feeling of home, whilst all the while being looked after by our wonderful team who will be happy to tend your needs.
The Black Swan
If history is your thing, enjoy a stay at The Black Swan, which is located in the wonderful town of Helmsley. With architecture reminiscent of the Elizabethan and Tudor era, it holds an incredible amount of character, which will leave you in awe during your stay. With 24-hour room service, a hearty hotel breakfast, Freeview TV, and cosy slippers and a bathrobe on arrival, you will not want to leave.
Our pub is the perfect place to catch up with friends after a long walk soaking up the gorgeous views in the area. Our signature gin goes well with delicious seasonal homemade dishes on our menu or, of course, on its own. 
The King's Head Inn
The King's Head Inn's picturesque location is surrounded by the wonderful Yorkshire countryside that is poised, waiting for you, your family and camera to call your own.
In addition to this, you will be treated to some wonderful and delicious seasonal meals and hand-picked children's menu created by our wonderful chef. The King Head Inn was a finalist in The Great British Pub Awards best family pub so you know you are guaranteed a satisfying meal.
The Harrogate Inn
Set on famous Parliament Hill, The Harrogate Inn is surrounded by Yorkshire gems including Betty's tearooms, the Royal Hall and Turkish Baths. Having recently undergone an exciting refurbishment, this inn offers the perfect relaxing spot for a getaway in the picturesque town of Harrogate. Just a short drive away guests can also enjoy the beauty of the North Yorkshire Moors.
All our Yorkshire locations are the go-to places to stay if you want to capture the full regional feel of your trip and encapsulates what it means to soak in the Yorkshire air and its many landmarks. Find out more about each of these eclectic Inns and book your stay here.
Have a question about your stay? Our team is on hand to answer your questions from pet concerns to allergen queries. Contact us today.
A rustic trip to Yorkshire
What are the top tourist attractions in the area?
York
Based in North Yorkshire, the city of York is steeped in magnificent history and is the perfect place for an amazing city break. A walk away from our Dean Court location is the beautiful York Minster Cathedral where, while taking in the astounding sight that is its medieval architecture, you can also view wonderful exhibitions such as 'The Heart of Yorkshire Creativity and Culture' exhibition, which is running from 11th November to the 31st March 2022.
One of the most famous streets within the whole of York is The Shambles, which is just five minutes away from our Dean Court Inn. It is the historic home of stamp dealers and York Vikings. You can expect to find a range of Viking memorabilia as well as Game of Thrones merchandise on your visit – so any Westeros fans, this is an unmissable stop on your travels.
It can be hard planning a family trip and finding things to keep the kids entertained. Thankfully, the National Rail Museum provides entertainment for all with activities such as a miniature railway or experiencing what it is like riding the world's fastest steam locomotive by booking a ride on the Mallard experience. It is perfect for fans of rides and Thomas the Tank Engine alike.
Visiting the museum with under five-year-olds? The museum is home to a wonderful under-five's play area, where the little ones can freely roam and explore the array of toys on hand.
York is known for its deep-rooted history, dating back most notably to the times of the Vikings. Find out more about its rich background by visiting the York Castle Museum where you can delve deeper into York's vibrant past with the York Castle Prison exhibition and more. There are also hands-on children's activities for the kids to enjoy.
For the art lovers among us, the York Art Gallery is home to some of the most stunning paintings, which span over 600 years. The gallery is free of charge, and the museum also includes exhibitions such as 'Beyond Bloomsbury: Life, Love and Legacy', which will be running between 4th March and 5th June 2022. This exhibition has been created in partnership with the National Portrait Gallery and Sheffield Museums and looks to delve into the lives of a collective group of writers, artists, and poets known as the Bloomsbury Group, which included the famous writer Virginia Woolf. Keep up to date with their schedule on their website so you can plan your visit to coincide with the exhibitions you want to see.
If you are a budding artist yourself or fancy trying something new, the York Art Gallery also hosts regular events, such as Art for Wellbeing session, which is free to attend and perfect for those wanting to enhance their drawing skills in the comfort of offers.
Whitby
Not keen on city life? Sitting at the mouth of the River Esk on the North Sea lies the delightful seaside town of Whitby. And, nestled at the heart of this idyllic town is The Stables, the perfect spot to set up a base for your travels, whether alongside your family or if you're going it alone, for business or leisure. A little bonus feature that guests are always pleased to find out – all our inns are pet-friendly, so if you have a furry little friend you'd like to bring on your trip, we'd be happy to greet them.
Walk a little to the side of The Stables, and you will literally fall into the North Moor National Park, where you can take a free guided walk with a local expert who will share stories of the land.
For seasoned cyclists, there is an opportunity to cycle from Walney Island in Cumbria to Whitby, exploring Bernard castle and North Yorkshire Port along the way. Not for the faint-hearted, but a truly rewarding tour that, coming to a close, will see you back at The Stables for some delicious food, generous company, and a good night's sleep. 
Whitby is a large coastal town, so why not take a short drive to the corner of the city for a day trip where there are tonnes of family-friendly activities such as the Whitby Abbey, which was built in the 13th century and is said to have inspired Bram Stoker's Dracula.
Speaking of Dracula, the Dracula Experience is just around the corner. Dubbed an eerie, spine-chilling show, this is where you can embark on a dark, supernatural immersive tour, which highlights Dracula's life and his link to Whitby. Right next door is the Captain Cook Memorial Museum, where you can learn about some of the swashbuckling adventures of Captain James Cook and his many voyages at sea. Never a shortage of what to see, the museum spins a beautiful narrative of the captain's life through original letters, including those from royalty – with King George III's correspondance on display – as well as paintings, prints, and a courtyard garden that overlooks the harbour and is styled with 18th-century type plants from the South Seas. A perfect afternoon for fantasy and history lovers alike, the museum makes for a welcomed addition to a family trip with teenagers.
Feeling more outdoorsy? Whitby Beach is a mere 7 minute drive away from The Stables where you can take the family for some seaside fun. Nearby, you will be able to spot the west cliff, which you can explore as part of your afternoon or day out before heading to the Inn for some well-deserved delicious seaside grub. Find out more about the wonderful food on offer at The Stables here. 
Helmsley
Helmsley is a beautiful market town in the North York Moors national park, making it the perfect spot for a family-friendly vacation.  You can spend a fun afternoon at the Helmsley Mystery Treasure Trail or explore the Cleveland Way National Trail Walk and take in the amazing Yorkshire moorland and scenery.
While you're in town why not visit the Helmsley Arts Centre where you can find anything from live screenings and exhibitions to theatre productions to end a beautiful day exploring the idyllic town and its delightful landmarks.
With its clear beauty and outdoor nature, Helmsley is home to the wonderful National Centre for Birds of Prey, where you can see everything from falcons and vultures to owls, hawks, and kites, making it a wonderful activity for both kids and adults to enjoy. If you are a photographer, they also have dedicated photography days where you can take your camera and capture the raptors at a close range.
Helmsley is home to one of Yorkshire's many glorious gardens. While you are in the area, why not take an afternoon trip to the Helmsley Walled Garden, built in 1759 and spanning five acres, where you can traipse around the apple orchards and wildflower meadows before heading back to The Black Swan for a locally brewed drink and hearty meal.
As you might expect, Yorkshire is also home to its fair share of castles and medieval ruins… One unmissable stop that will likely be high on your list is Helmsley Castle, where you can take a free guided tour and discover how it has fared through the centuries, from a medieval fortress to a Civil War stronghold to a romantic Victorian ruin. There is also a chance to take part in a fun exhibition in the luxurious Tudor mansion house.
Up for a short drive? It is worth taking an afternoon to explore the ruins of Rievaulx Abbey where you can learn about the lives of the monks who lived there. There is also a museum on-site where you will find various artefacts and can learn more about the fall of the Cistercian Abbey, while also taking in some of the stunning views the grounds have to offer.
Planning to make a trip over a few days so you can fit this all in? The Black Swan is the perfect place to make your base while you explore Helmsley and the surrounding areas. Book your stay via our website or call our booking hotline on 0191 580 3610.
Newton under Roseberry
Whether you are a keen hiker or someone who is looking for some R&R time away from your regular daily grind, The King's Head Inn will offer you a truly luxuriating stay.
Soak up the fresh Yorkshire air by trekking up Roseberry Topping and choose from a variety of routes, including the Bluebell Wood trail. For the more experienced hikers, you may find the Roseberry Topping Circular route, a 3-mile loop located near Guisborough, slightly more gratifying as the Captain Cook Monument features on the trail.
Roseberry Topping is also home to the Westworth Reservoir, and while it is a slight walk, it makes for the perfect afternoon that can be finished off with a drink and hearty meal at The King's Head Inn. 
If you are feeling slightly more adventurous than that, a thirteen minutes' drive away from The King's Head Inn is the wonderful Coulby farm, which is also surrounded by garden centres such as The Strikes Garden Centre, where alongside discovering new plants, you can also visit the craft shop and purchase materials for a scrapbook to document your trip and any future trips you are planning to take.
If you are looking for a nice break from city life, then a stay at The King's Head Inn in Newton under Roseberry is an absolute must.