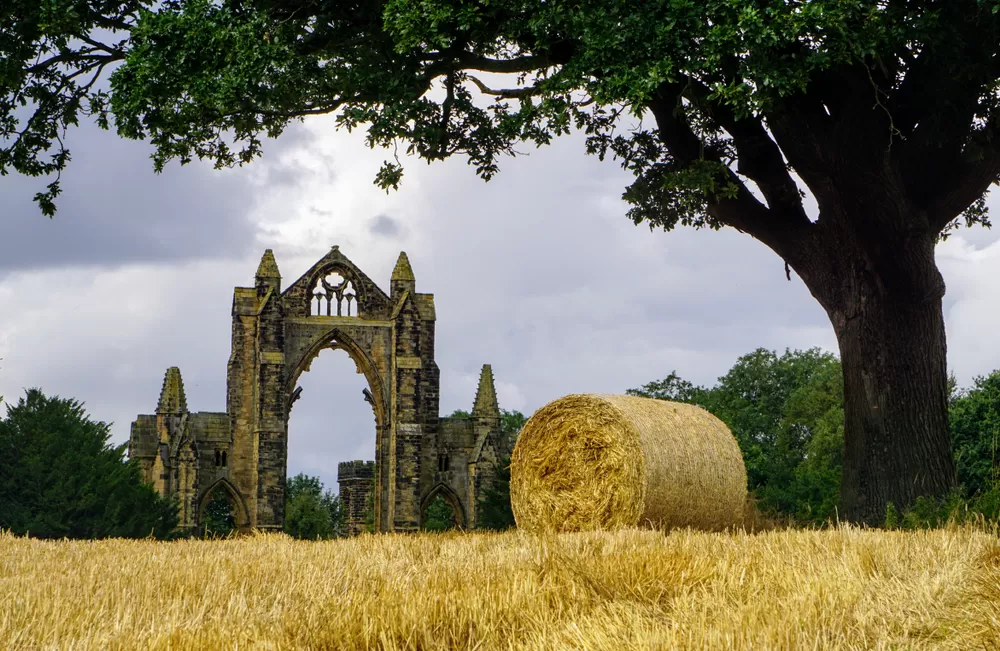 Guisborough Priory
A ruined Augustinian priory in Guisborough in the borough of Redcar and Cleveland.
Guisborough Priory is a ruined Augustinian priory in a nearby town of Guisborough, in the borough of Redcar and Cleveland. The ruins of this priory in the Tees valley are dominated by the dramatic skeleton of the 14th century church's east end.
Guisborough Forest & Walkway
One of the first Augustinian priories to be built in England, Guisborough was founded by the Bruce family, ancestors of Robert the Bruce, King of Scotland. The canons rebuilt their church no fewer than three times and what survives gives us a tantalising glimpse of the priory's former riches.
Open 10am – 4pm, Wednesday to Sunday, from March.