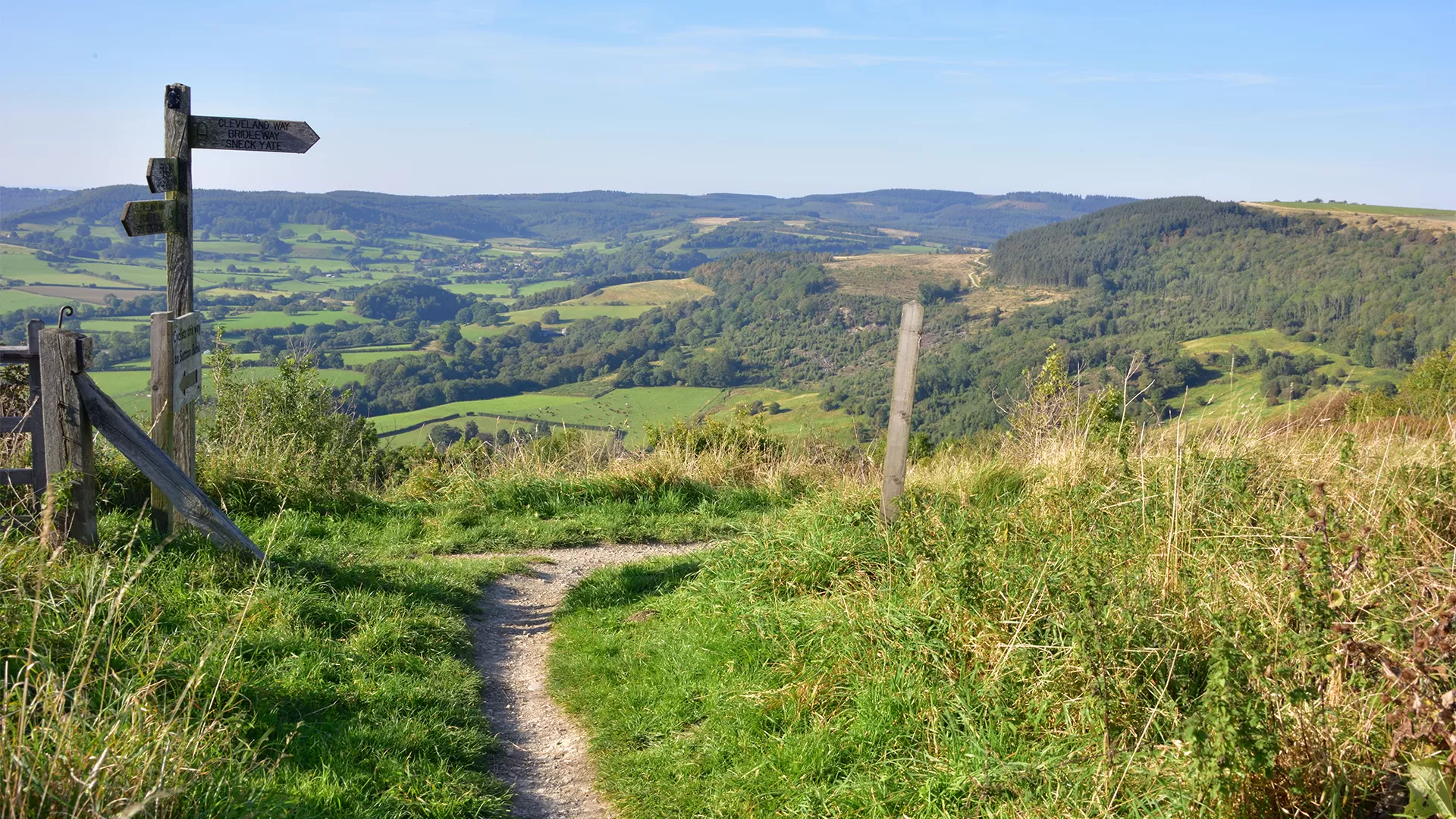 Cleveland Way
A National Trail in ancient Cleveland, running over 110 miles long.
The Cleveland Way follows a horseshoe line of great variety around much of the beautiful North York Moors National Park. Starting from the attractive market town of Helmsley, it heads across the inspirational and sometimes vibrant heather moorland of the North York Moors, before reaching the coast at Saltburn.
From here it's a visual feast along the dramatic North Yorkshire coastline to Filey, passing old fishing villages and lively coastal towns. Along the way there is a wealth of history and heritage to enjoy. Helmsley Castle, Rievaulx Abbey, Mount Grace Priory, Guisborough Priory, Whitby Abbey and Scarborough Castle to name just a few special sites.