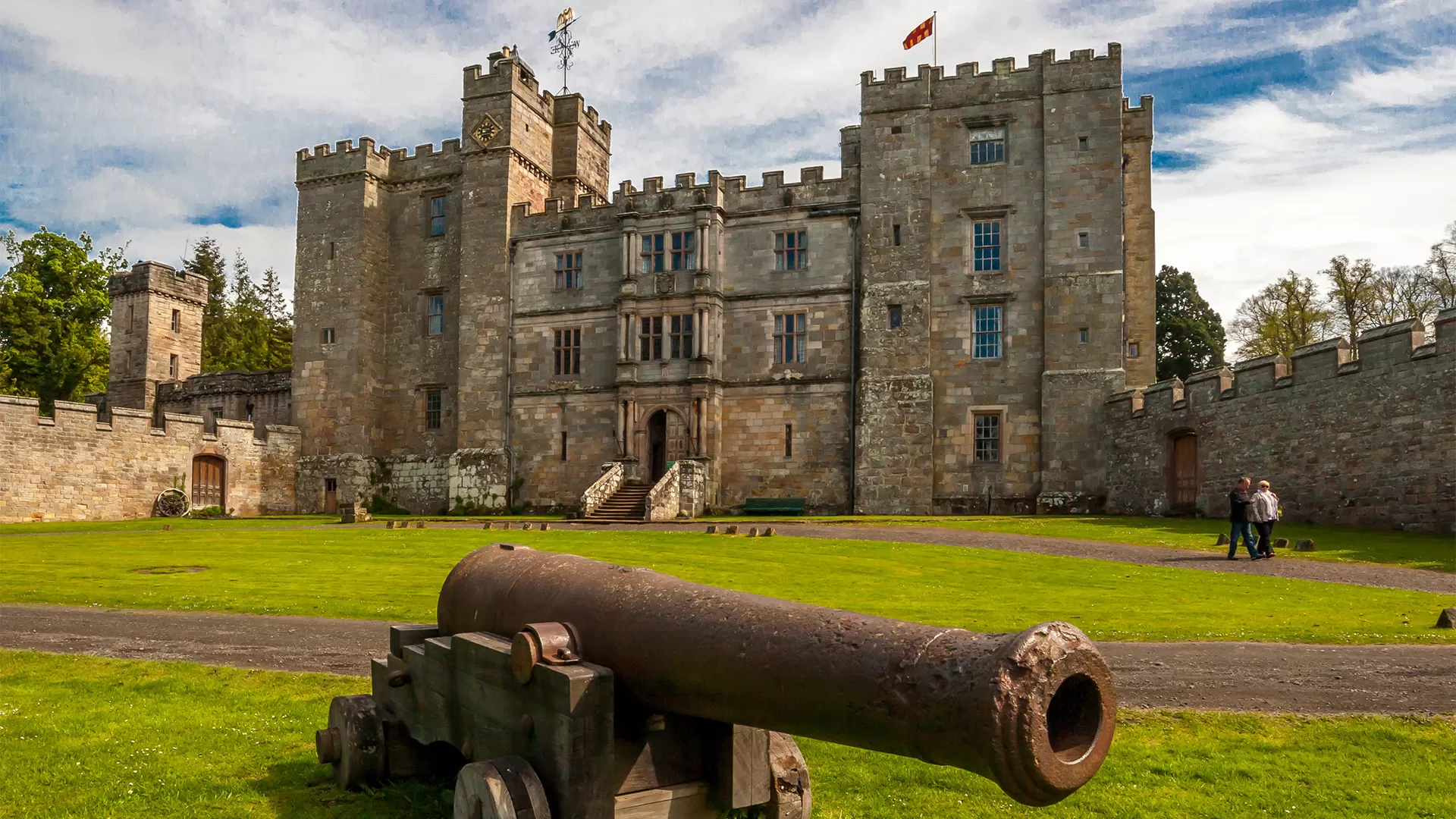 Chillingham Castle
A medieval castle in the village of Chillingham.
Chillingham Castle is a 13th century, Grade 1 star-listed stronghold in Northumberland, famed for action and battles. With its fine rooms, gardens, lakes, fountains and tea rooms, the castle has an extraordinary ownership bloodline, which runs back to the 1200s.
The Castle – one of the most haunted in England – has been owned by one continuous blood line, relating back to the Earls Grey who ruled the fortress for the founding centuries. Those Grey Lords built the Castle's alarming dungeons and torture chambers, as well as the beautiful parklands and gardens.