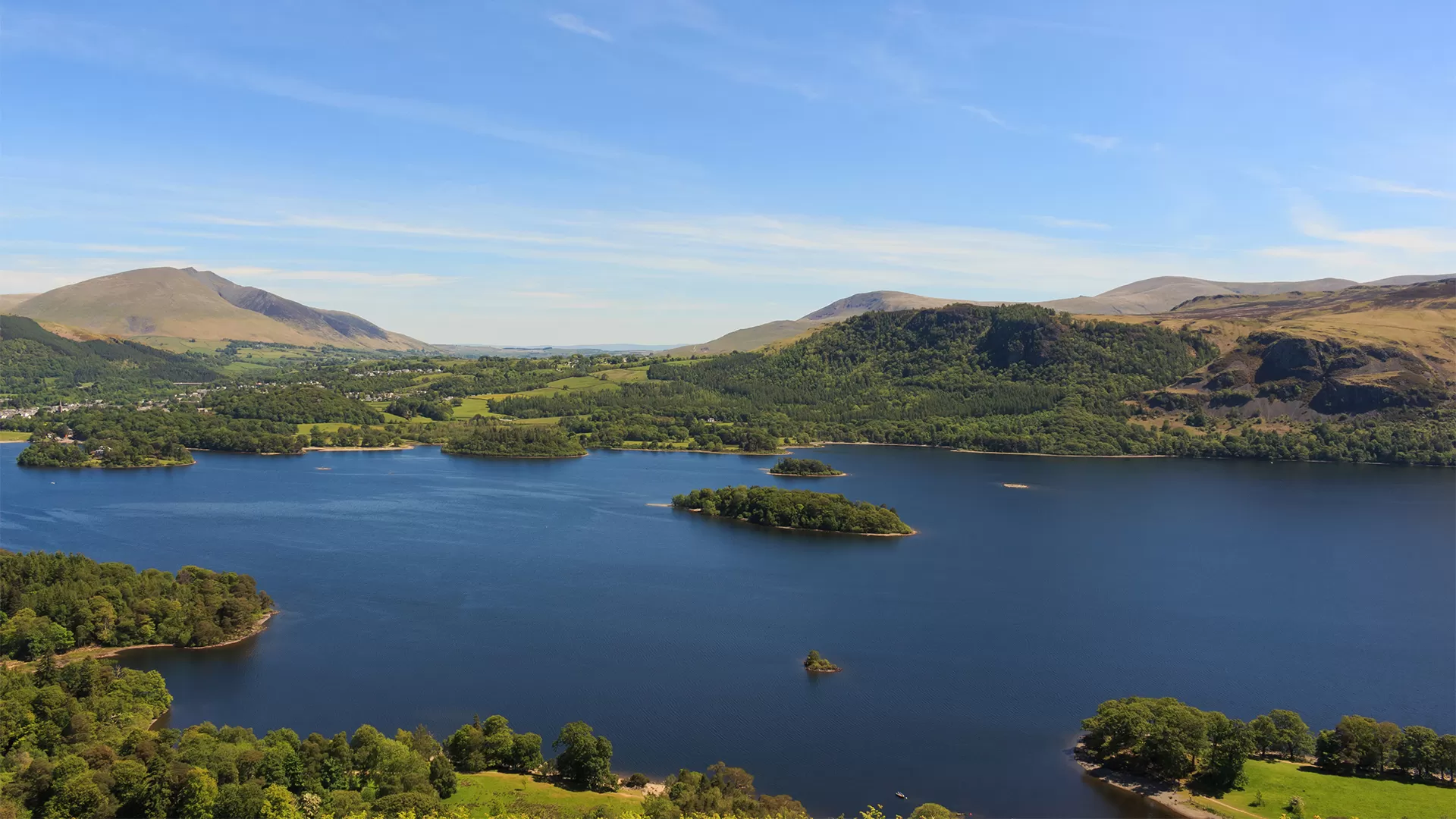 Windermere
Explore the largest natural lake in England.
Windermere lake, at 10.5 miles long, one mile wide and 220 feet deep, is the largest natural lake in England and is fed by numerous rivers.
There's an endless choice of water-based activities on the lake. Explore its waters by boat, paddle or try water skiing and windsurfing. Go wild swimming in the pristine waters or join in the UK's biggest open water swimming event, the Great North Swim.
Experience the serenity of the lakes with a boat cruise. Windermere Lake Cruises has modern and traditional launches and 'steamers' sallying to and forth the full length of Windermere, calling at Waterhead, Bowness and Lakeside.