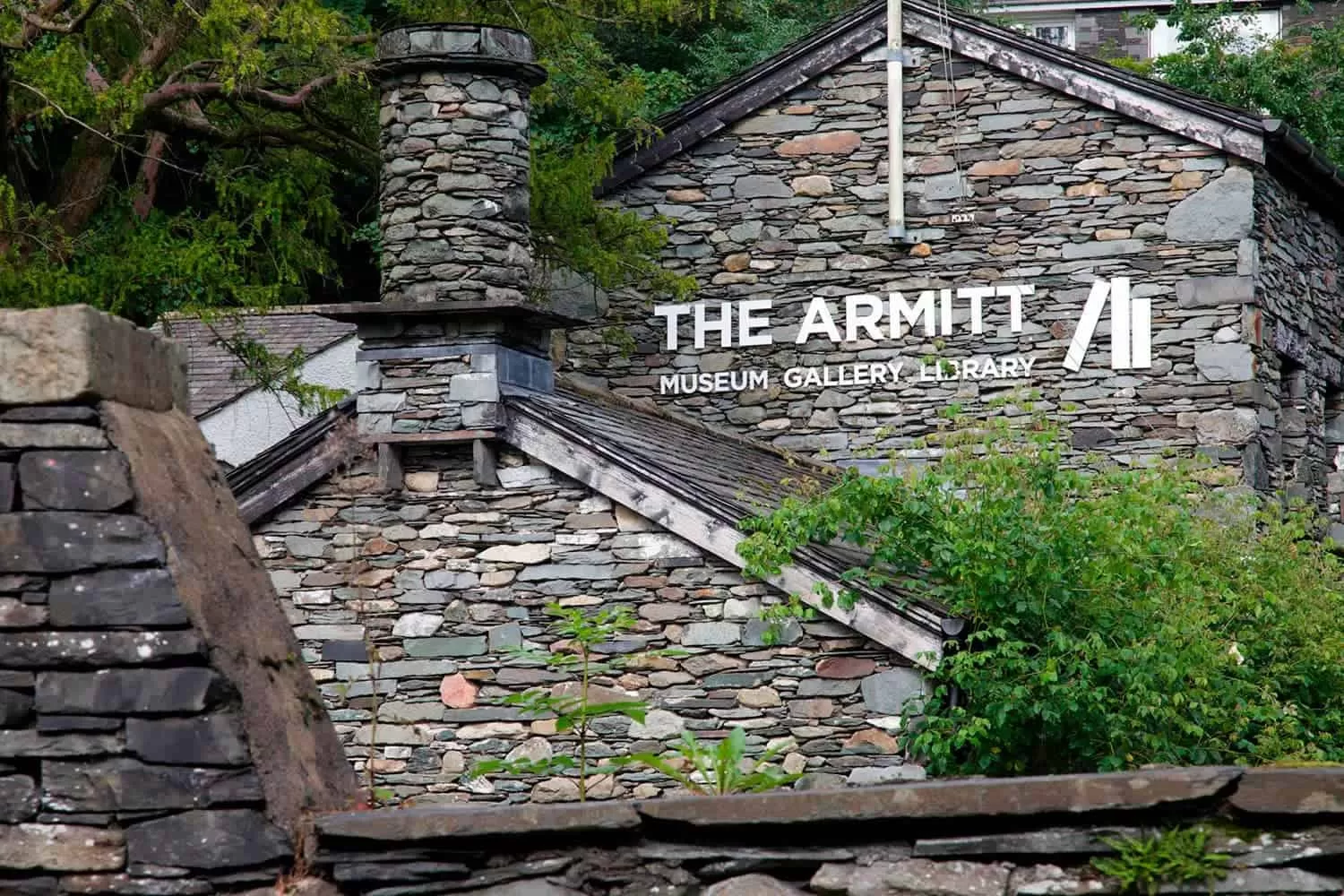 The Armitt Museum & Library
An independent museum and library, founded in Ambleside in Cumbria by Mary Louisa Armitt in 1909.
Did you know, that set within the picturesque village of Ambleside, there is something other than just cute cafes and local shops? There is a place where you can discover and explore the history and heritage of the heart of the Lake District. That place is The Armitt!
Full of interesting and unusual objects, The Armitt is a museum that shares the history and heritage of Ambleside, its people, and the wider Lakeland world. Founded as a subscription library in 1912 by Mary Louisa Armitt, it embodied the old 1828 Ambleside Book Society, of which William Wordsworth had been a member, and the Ambleside Ruskin Library, founded by Hardwicke Rawnsley in 1882 with the active support of John Ruskin. Since then, The Armitt has grown and evolved into a museum that has collected a variety of artefacts, including Beatrix Potter's fungi watercolours, Roman remains from the Ambleside fort, and Kurt Schwitters paintings, to name just a few.
The Armitt Museum & Library
The Armitt regularly changes its exhibitions and displays, showcasing its varied collections of objects, artworks, and books, and telling stories about the people, places, and passions of the Lake District.
Only a short 20-minute walk from Waterhead Pier, The Armitt is ideally located at the tip of the University of Cumbria campus and opposite the main Rydal Road car park.
Open Wednesday-Sunday, 10am-5pm until end of October 2022 (last admission at 4:30pm); Open Wednesday-Saturday, 10:30am-4:30pm from November-December 2022 (last admission at 4pm)
Admission: £6 adults (with free entry for 12 months), £4 students, under 16s FREE!