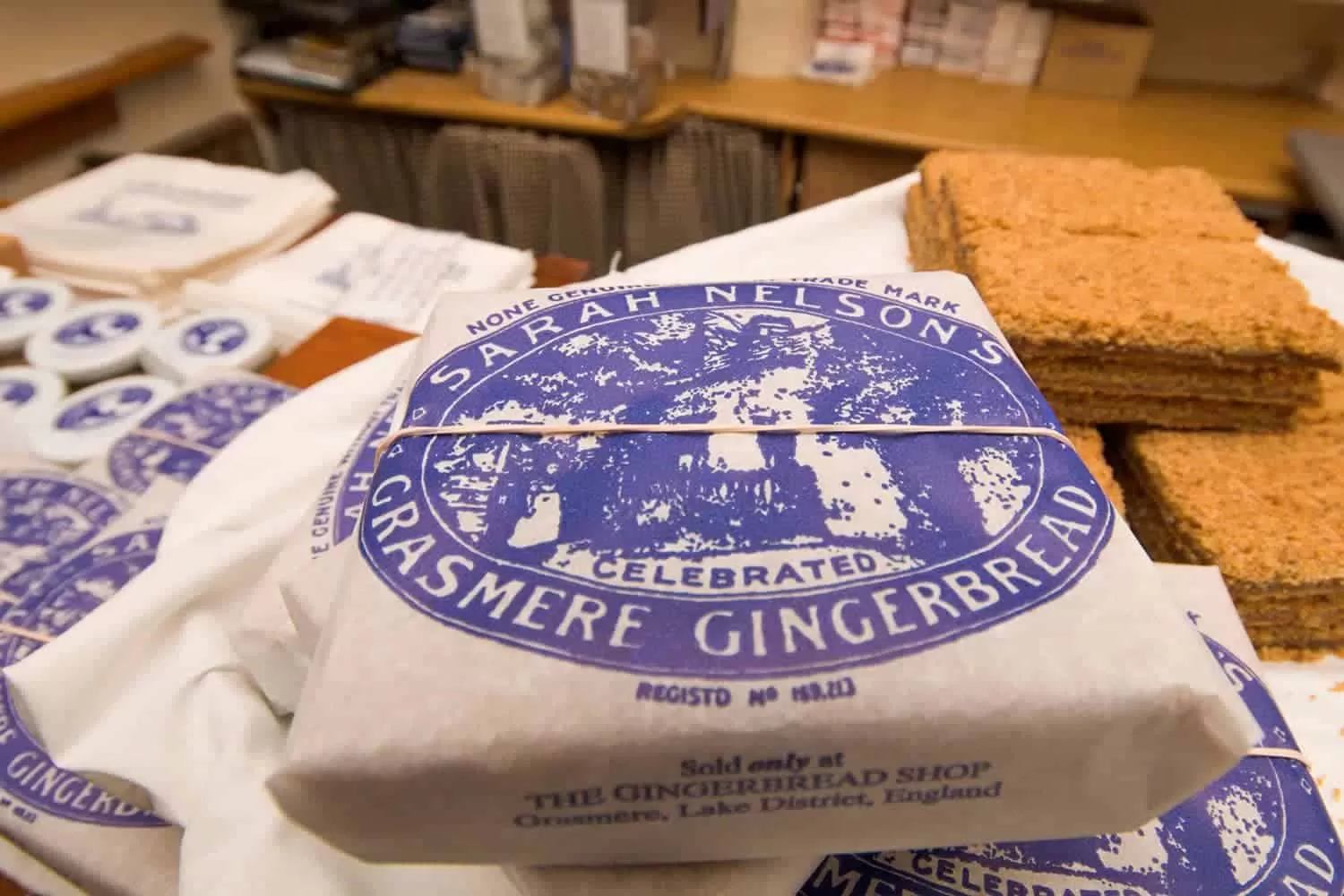 Grasmere Gingerbread
A tiny Lakeland shop in a 1630's school stocking gingerbread, rum butter, fudge and mint cake.
Invented by Victorian cook Sarah Nelson in 1985 in the village from where it gets its name, no trip to the Lake District is complete without a stop off at the Grasmere Gingerbread Shop to stock up on one of the Lake District's most famous exports.
A unique, spicy-sweet cross between a biscuit and cake, its reputation quickly spread and it is now enjoyed by food lovers all over the world. A-list celebrity fans of the crumbly ginger slabs include Renee Zellweger, who visited while filming Miss Potter and Tom Cruise.