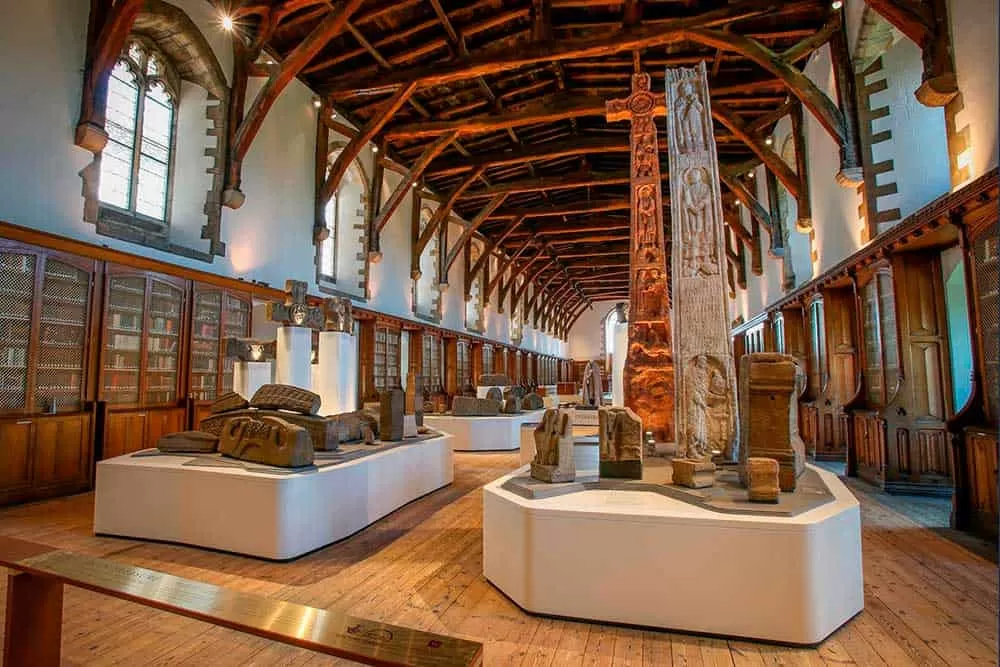 Open Treasure
Step into Durham Cathedral's new world-class exhibition experience with over 2,000 years of history.
Marvel at over 2,000 years of spellbinding history at Open Treasure, a new world-class exhibition at the heart of Durham Cathedral.
Durham Cathedral has invested over £10 million in Open Treasure, which sees the Cathedral opening up previously hidden spaces within the Cathedral Cloister, which represent some of the most intact, surviving medieval monastic buildings in England and home to the best-preserved monastic library in the British Isles.
The story of these remarkable buildings is told, revealing their historical and architectural significance through the creation of a new exhibition route, which begins in the magnificent fourteenth-century Monks' Dormitory and ends in the Great Kitchen.