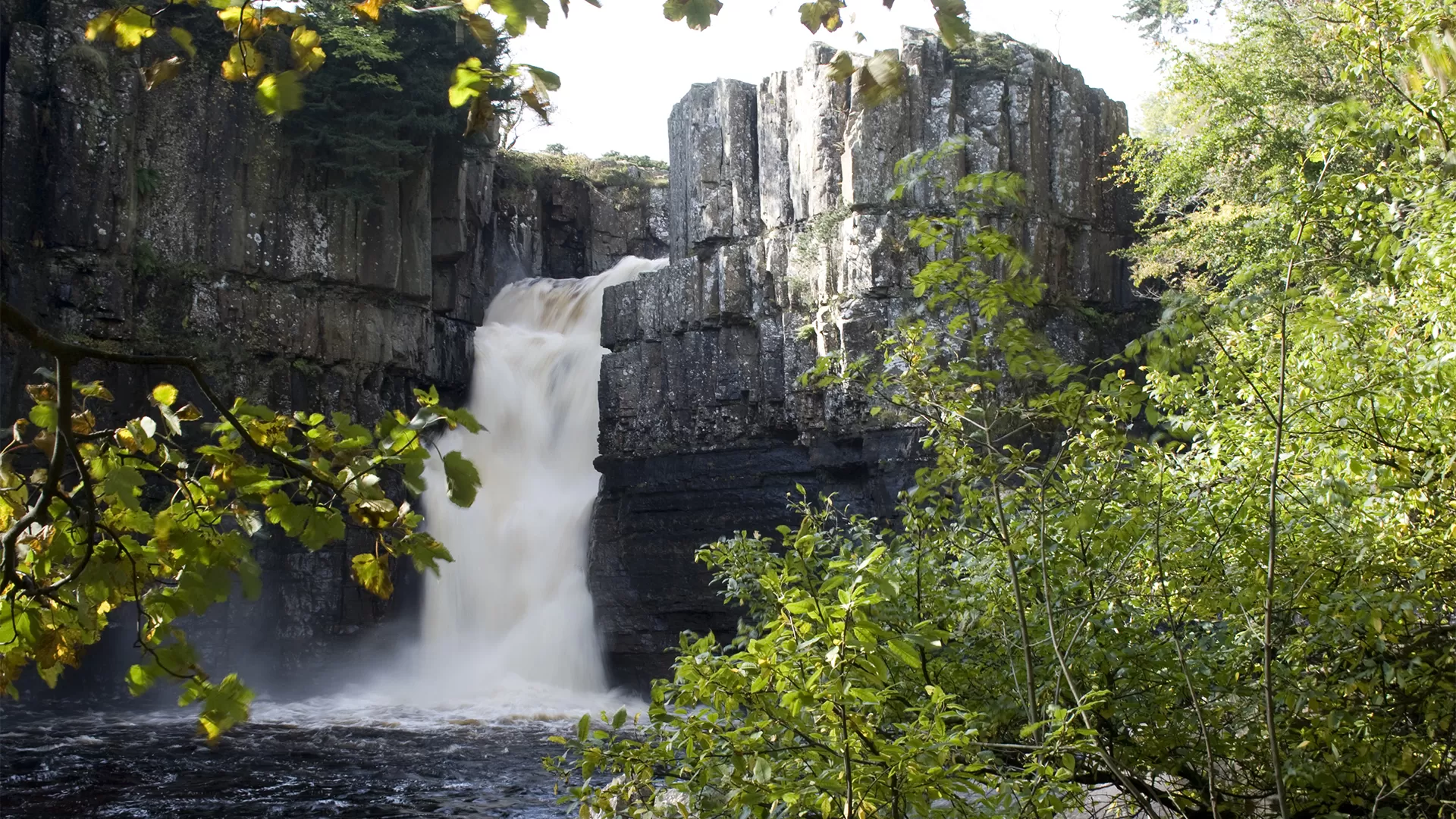 High Force
Discover one of the most impressive waterfalls in England.
Discover the force of nature at High Force, one of the most spectacular waterfalls in England, in the heart of the Durham Dales.
The most majestic of waterfalls, it is both a magnificent sight and the perfect photo opportunity. From its rise as a trickle, high on the heather covered fells at the top of the North Pennines, to the top of the whin sill rock at Forest-in-Teesdale the River Tees steadily grows and gathers pace, then it suddenly and spectacularly drtops 21 metres into the plunge pool below. A gentle and pretty woodland walk leads you to view this spectacular sight at the base of the falls. High Force is surrounded by the stunning countryside of Upper Teesdale and is situated in the North Pennines Area of Outstanding Natural Beauty.