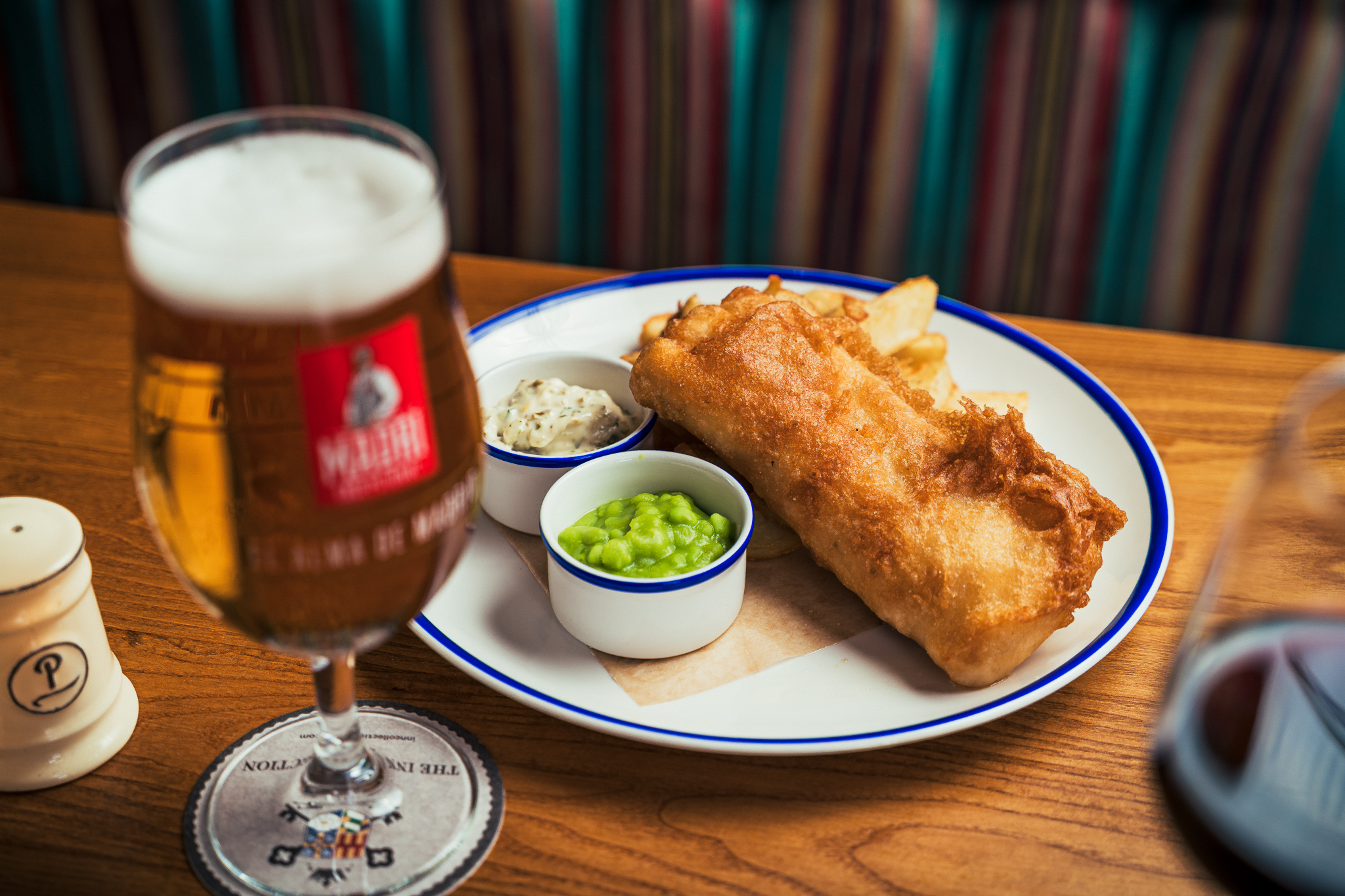 Food at The Kingslodge Inn
Delicious food is served every day from 7.30 am till 9.00 pm at The Kingslodge Inn in the heart of Durham.
Our Menus
INNcoming: Our new winter menus will be launching Friday 27th October!
When Great British food is done right, using quality ingredients that are in season, it will struggle to be beaten by other forms of cuisine. And, here at The Kingslodge Inn, we try to emulate this as much as possible on our wonderful menu. Our head chef and his team have worked tirelessly to develop an exciting range of dishes that are perfect for kick-starting your day in Durham city centre or for when you're looking to celebrate a special occasion.
This dedication and commitment to seasonal ingredients make us one of the best value restaurants near Durham. Whether you're staying with us in one of our stunning rooms, or you're just popping in for a spot of lunch, we're confident we have the dish, and the service, for you.
Delectable food is served throughout the day, from breakfast through to evening meals. From breakfasts fit for a king to light bites, lunches, evening meals, and daily changing specials showcasing local Durham produce, The Kingslodge Inn is the perfect eatery in Durham where you can come to enjoy delightful food.
As well as our food, our County Durham location is what makes our restaurant in northeast England so special. For those that enjoy alfresco dining, our wonderful beer garden is perfectly maintained, located right next to the Flass Vale Local Nature Reserve, and is the perfect place for a meal or one of our delicious sandwiches from our seasonal all-day menu. If the Great British weather is being its unreliable self, simply head indoors to cosier, more elegant surroundings in the form of our bar area.
Like a lot of restaurants in County Durham, we take Sundays very seriously. To mark this special day, we serve up tender slices of roast beef, turkey and honey-roasted gammon in our spacious dining area. These delicious home-cooked meals are served with all the trimmings and wonderful views of Durham City. And, to ensure that everyone who visits our modern yet traditional restaurant can enjoy their time with us at The Kingslodge Inn, we have a wide range of British dishes that are plant-based and vegetarian.
And, as if all that wasn't enough, there will always be a selection of daily specials that our head chef will have crafted especially for your visit on that particular day. Each dazzling dish is dependent on the ingredients that are available on the day, which makes every visit feel new and exciting.
Seasonal Menu
Discover a wide range of crowd-pleasing dishes, including traditional classics such as hearty pies and new creations that come with a twist such as our range of burgers. We think that a seasonal menu, as opposed to those that stay fixed all year, means that you get to enjoy the most flavoursome dishes. Our delicious restaurant menu reflects the abundance of delicious ingredients that are available to us in northeast England.
> View seasonal menu
Breakfast Menu
Whether you're wanting a delicious breakfast to kick start your day, or just a bit peckish, our Breakfast menu is perfect for you.
> View menu
Allergy Advice
Allergen advice is available for all our main menu meals, click the link below to find out more. Ask our team when you visit about our daily special's allergens.
> View menu
Allergy Advice
Allergen advice is available for all our main menu meals, click the link below to find out more. Ask our team when you visit for the allergens for our daily specials.
Click here
Why Not Make a Weekend of It?
Do you know what's better than eating at The Kingslodge Inn? Staying here! We have a wide selection of stunning single, twin, double, and family rooms that are situated above our restaurant and are located mere minutes from Durham City Centre, as well as popular attractions such as the Cathedral, Wharton Park, and Durham University.
So why not spoil, and surprise, a loved one or your family with a couple of nights in our wonderful Durham accommodation? Book a room today and let our team help turn your special day into a memorable few days in one of the most picturesque places in Northumberland.
Book A Room
How to Find The Kingslodge Inn in Durham!
We're located less than half a mile from Durham Train Station, making your arrival and departure from the city as easy as possible! Similarly, if you fancy a nighttime stroll back from Durham then we're just 15 minutes from Durham Castle, a.k.a. the city centre. If you're visiting your not-so-little ones at Durham University, then we're only 20 minutes away by foot, and just 7 minutes by car, from the main campus. Plus, Durham city centre is the perfect place to meet in the middle!