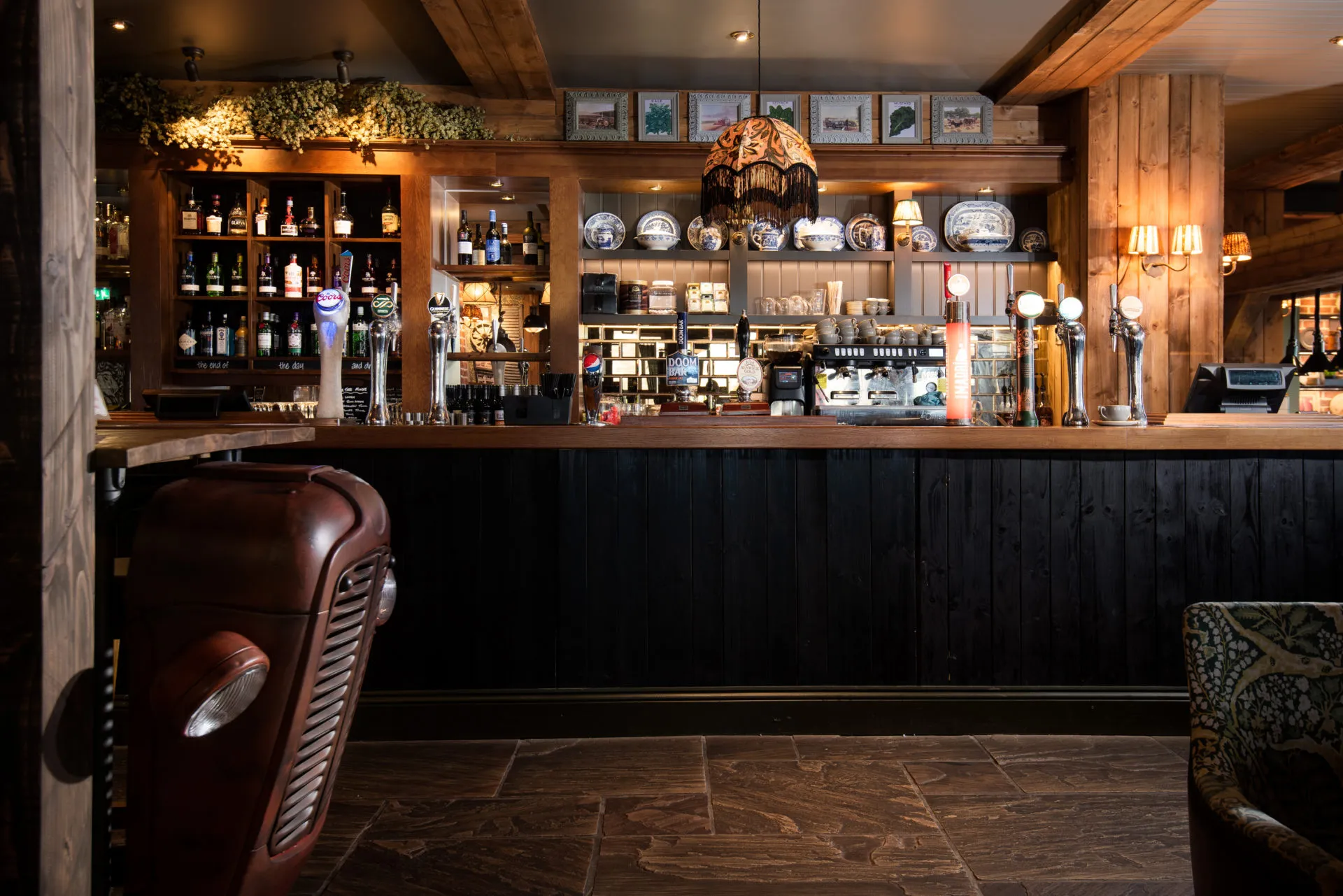 The Hog's Head Inn Pub
We take pride in looking after our beverages the good old-fashioned way.
Looking for a welcoming and homely place to grab a drink after a fabulous day exploring the historic town of Alnwick?
Look no further than The Hog's Head Inn. A central hub of the community, everyone is welcome for a drink down at The Hog's Head Inn, including dogs.
More than just a pub, the rooms at The Hog's Head Inn are spacious and modern. We give our guests somewhere to sit down for a quiet drink and debrief after a day of discovering the likes of Alnwick Castle and Alnwick Garden. With light bites and pub food as part of the restaurant menu, there is no need to go anywhere else.
We are known for a love of beer across all the Inn Collection Group pubs. Locally sourced ale is a vital part of what makes our pubs so special, and The Hog's Head Inn is no different.
All of our staff are experts in the art of beer making. It is why we hire them. This way you are guaranteed an ideal pint every time you visit one of our pubs. Not sure what drink you fancy? Our bar staff will help you discover your new go-to drink, be it a local ale or a mouth-watering cocktail.
Don't drink? Just like our rooms, our pubs cater to everyone. We have a range of soft drinks to choose from, as well as Ringtons tea and coffee if you need a bit of warming up after spending the day taking in the stunning views of Alnwick.
The Hog's Head Inn - Dining Area
We've brewed a recipe for success
Chat over a pot of tea or aromatic barista coffee or why not try a deliciously different Ringtons speciality loose leaf tea from this famous North East beverages company?
> View menu
Dogs allowed - Holidays that host the whole family
By choosing The Hog's Head Inn, you do not have to pick between finding a kennel for your dog or having to leave them with the family. At an additional cost of just £10 per night, you can stay in one of our dog-friendly rooms so the entire family can enjoy the delights of Alnwick.
Book a dog-friendly room here