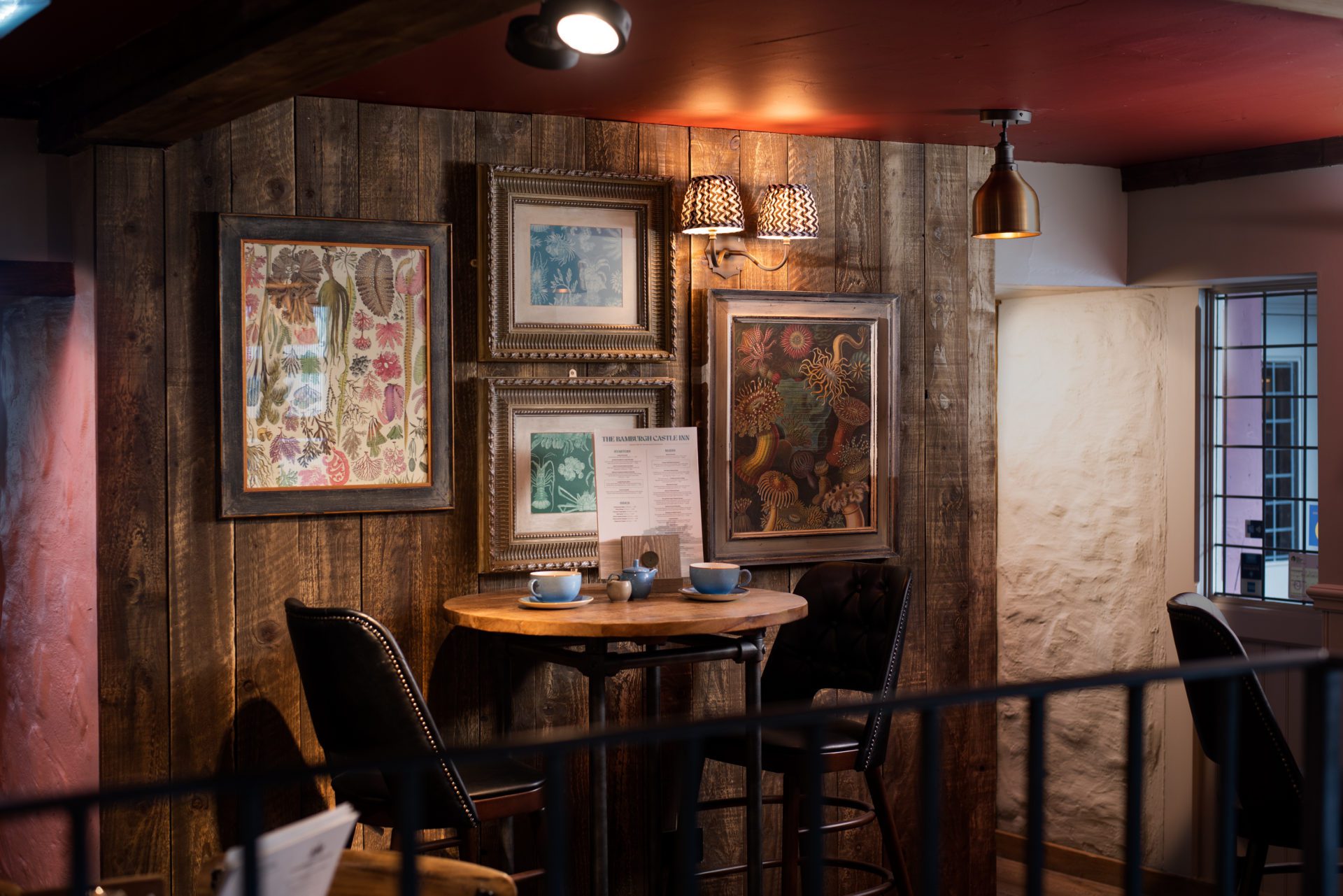 Food at The Bamburgh Castle Inn
Delicious home-cooked food and wow-factor views are this stunning inn's recipe for success. Open all day, every day for breakfasts, morning coffee, lunch through to evening meals with food served until 9.00pm.
There is nothing better than a trip to the British seaside. Visiting the coast of Northumberland is the perfect short getaway to help you to relax and unwind.
At the Inn Collection Group, we pride ourselves on presenting our customers with a traditional weekend getaway that includes the complete package – a classic inn complete with a traditional pub and restaurant.
What's on the menu at The Bamburgh Castle Inn restaurant?
As with all our inns, we go above and beyond, bringing you a mix of your traditional pub favourites and modern dishes – all of which are created lovingly by our in-house chefs. Unsure about dietary requirements? Our menu includes a range of meat, vegetarian, vegan and gluten-free dishes, so there is truly something for everyone.
Not sure what to expect? Here is a mini breakdown of our restaurant and pub menus.
Seasonal Menu
Our main menu is served every day, seven days a week It features a range of mouthwatering dishes, including seaside staples such as fish and chips and wholetail scampi, as well as a plethora of other equally delicious seafood dishes. Lovingly crafted by our head chef and catering team, our dishes give you a flavour of the local cuisine and feature regional favourites to enhance your getaway experience. Having a seasonal menu means we work with local market vendors, farmers and fishmongers to bring you hearty dishes during the colder seasons and lighter, but equally comforting, dishes in the warmer months.
> View seasonal menu (PDF)
Sunday Roast
Nothing quite says Sunday like a Sunday roast. It is a traditional British staple, and The Bamburgh Castle Inn would be incomplete without it. Every Sunday, between the hours of 12:00 and 16:00, our kitchen is brimming with roast carvery and all the trimmings, including crispy roast potatoes that give you a slice of home away from home.
> View sunday carvery menu (PDF)
Allergy Advice
Allergen advice is available for all our main menu meals, click the link below or contact us for more information. Ask our team when you visit about allergens for our daily specials.
click here
On a budget? We've got you!
We understand meals can add up, which is why we have a range of special offers to make it a tad easier on the purse strings. If you are a member of the NHS, you can receive a 20% discount on all food and drink across all our restaurants. We also extend this to Blue Light Card holders as a way to thank members of our emergency services.
Tickle your tastebuds at The Bamburgh Castle Inn today
With a beautiful seaside backdrop, you can truly not find another place where you will be able to grab such delicious homemade food on your travels in Seahouses. From comforting family favourites to more adventurous dishes, there is something for everyone.
We like to make things easy for our guests, which is why our doors are always open. You don't have to worry about remembering to book a table, simply turn up and a table will be ready for you.