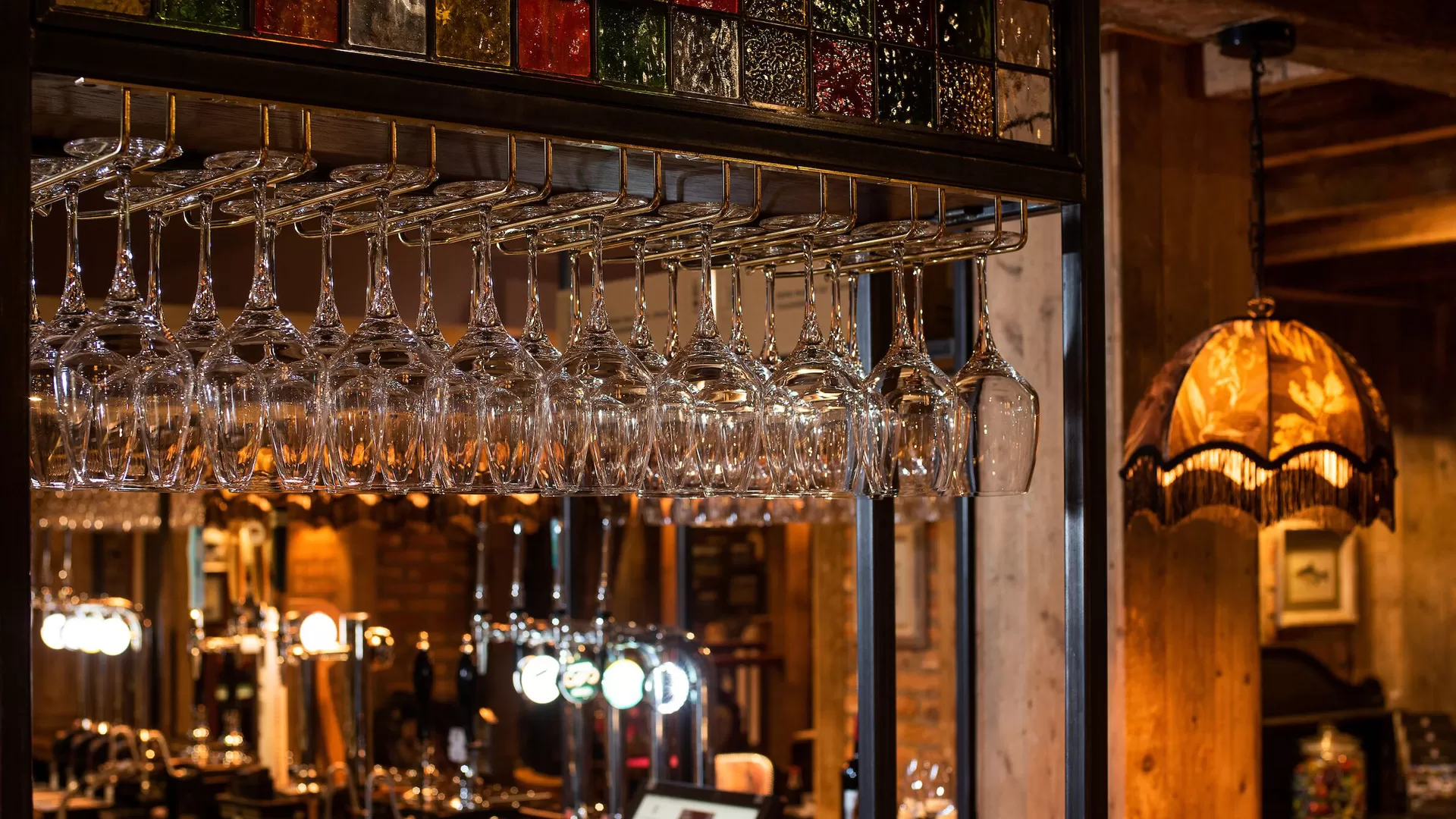 The Ambleside Inn Pub
Raise a glass in one of the cosiest pubs in Ambleside, Lake District. Enjoy whatever tipple takes your fancy, whether it's one of our excellent local ales, delicious wines, or a speciality tea or coffee.
We all love a good holiday, whether it's jetting off abroad or experiencing the best that the UK has to offer on home soil, a break or getaway brings with it a thrill and a feeling of excitement that simply can't be matched. Here at The Inn Collection Group, we're passionate about creating the perfect getaway locations for people in the UK – our inns are the ideal combination of a traditional pub, proper food, and comfortable accommodation, creating an atmosphere and environment that we're sure you'll love on each and every visit. We're so passionate about our mission that we're now looking to bring our classic inn vibe to the Lake District, one of the UK's most beautiful getaway destinations! At our inns, you're sure to feel right at home from the moment you step through the door, but that doesn't mean you can't expect quality too – from our local guest beer taps, fresh food, and comfortable accommodation, there's something for everyone at an Inn Collection Group pub. For those who are looking for a great pub in the lakes, The Ambleside Inn has got to be top of your list of places to head to for a couple of pints – you won't find a better ale or a happier atmosphere in the entire district!
We've brewed a recipe for success
Enjoy a sundowner on the terrace or shake things up with one of our signature cocktails. As well as local real ales, guest hand pulls on rotation, perfectly chilled continental lagers and scrumptious ciders, we've got a wide range of quirky, characterful bottled craft beers too — you'll be truly spoilt for choice.
Our well-stocked cellar will bring you wines from around the globe. Sold by the glass or bottle, there are wines to pair with all dishes and to suit every taste.
Enjoy planning your next Lakeland adventure over a pot of tea or aromatic barista coffee. Or why not try something different with our Ringtons speciality loose leaf teas?
> View menu
Our passion for proper beer
A good pub needs proper beer – there are no two ways about it. There's nothing that quite matches the feeling of sitting down at the end of a busy day exploring the Lake District and knocking back a few pints of perfectly pulled local ale that's bursting with depth and flavour in every sip. Far too often, we see popular tourist destinations dominated by huge chains of pubs and restaurants that lack authenticity and atmosphere – to us, this isn't what the Lake District is about, so we're trying to make sure that you've got the option to experience the real Lake District, which is what a domestic holiday should be about.
Our pubs take traditional inn setups and bring them into the 20th century, giving you the perfect place to drink, eat, and experience your holiday destination like never before. When it comes to beer, we've taken all of the steps necessary to ensure that we are serving the perfect pint every single time we pull on the tap. Our pubs have been assessed by the Cask Marque and have achieved their Cask Ale Certification, which serves as a guarantee that the pub serves pints that tick every box from texture and temperature to aroma and the all-important taste. Don't worry – this isn't just a fluke either, with every single beer being tested during the visit to ensure that we're service fantastic beer across the board.
What to expect at The Ambleside Inn
The Ambleside Inn is far more than just you're average Lake District accommodation; it's the best way to experience the area and get a real feel for the natural surroundings that you find yourself within. Our location in Ambleside is everything you could wish to find from a Lake District escape; it's rustic, cosy, traditional, and incredibly dog-friendly, making it the ideal spot to take off those mucky boots and wash off those messy paws before you get seated for your evening meal. On the subject of food, you simply have to check out our seasonal menu at The Ambleside Inn – we've got dishes ranging from small bites to heart-warming favourites to choose from, including a comprehensive children's menu that gives your little adventurers the fuel they need at the end of a busy day. If you're thinking of joining us at The Ambleside Inn for a drink or dining, don't worry about booking in; we've got plenty of space and we'd love you to pop by!
The Ambleside Inn is one of the most versatile pubs in the area, boasting plenty of indoor seating and a fantastic terrace area that's sure to get you in the mood for a summertime cocktail – no matter what you're looking for, The Ambleside Inn is sure to cater to your needs. From crisp ciders and tasty ales to our signature cocktails and speciality bottles, there's nowhere quite like The Ambleside Inn for sitting back, relaxing, and unwinding as the sun sets in the evening. Head over to our accommodation and restaurant pages to find out more about the food and rooms on offer here at The Ambleside Inn!