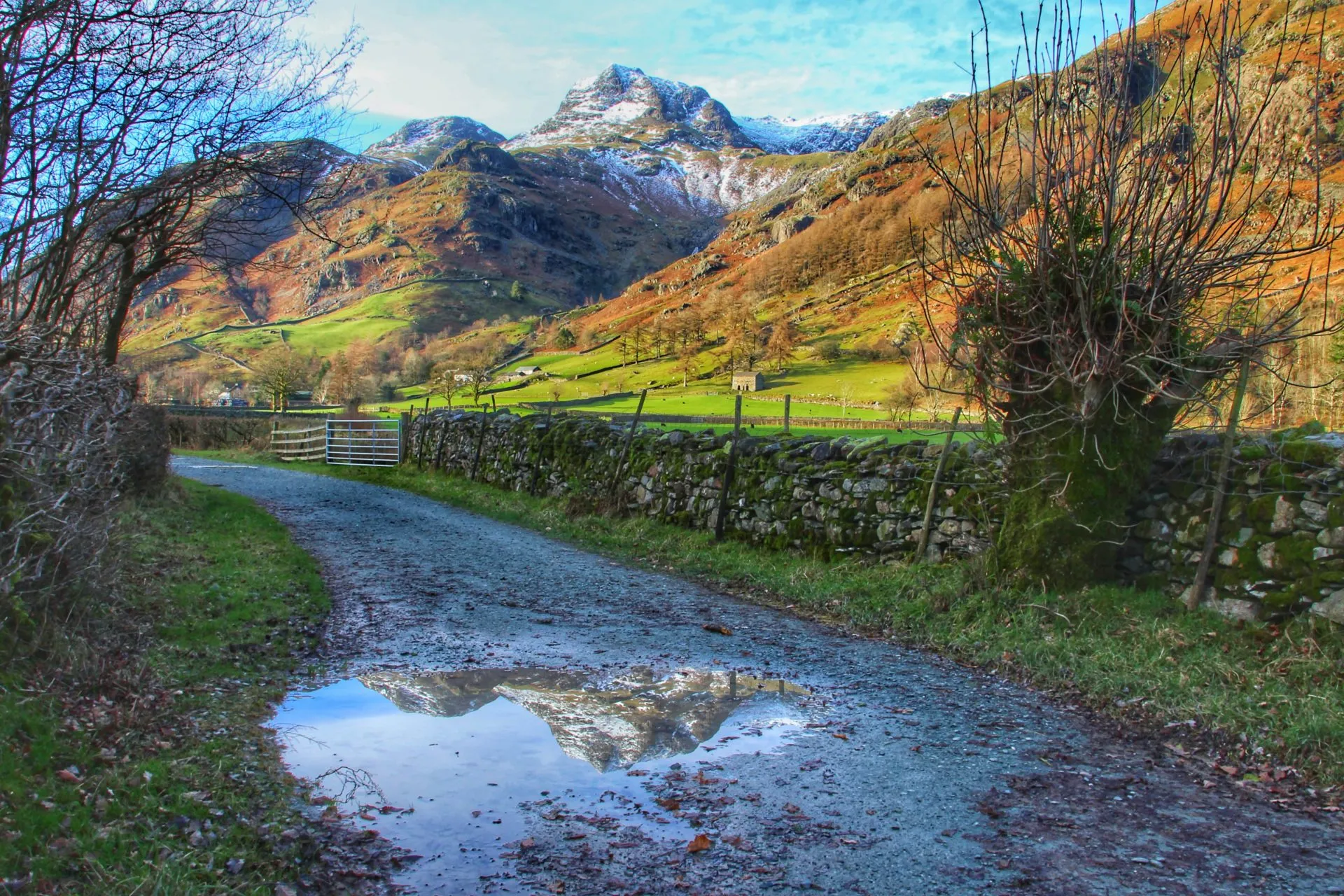 Wanting to book a weekend getaway or short trip to the quaint fishing town of Amble, but unsure of the things to do in Amble? Don't worry, you have come to the right place.
In this guide, we will cover everything that you need to know about the activities, sights, accommodation, pubs, and restaurants in this delightful town in Northumberland. With fantastic views and a beautiful beach, a holiday in Amble is perfect for a family, solo, couple, or friends trip!
So, without further ado, let's get into the many things to do in Amble!
Amble - The 'Friendliest Port'
Amble is situated on the North Sea coast of Northumberland, England - home to a wide array of shops and local restaurants that will surely appeal to your tastes. On the east coast of Amble, you will find the River Coquet, and on the Amble Harbour, you have grand views of Coquet Island and the glittering waters.
Amble has had a reputation for being the 'friendliest port' since the 1930s, with roots as a small farming village until it became a coal exporter. Nonetheless, the industrial revolution of the 19th century bolstered its growth in the fishing industry, and to this day, you will see boat on boat lining up the harbour.
Spend Some Time At Amble Harbour Village
Amble Harbour Village is a wonderful attraction to visit if you find yourself by the Amble Harbour. With a seafood centre and lobster hatchery for fish enthusiasts and lovers, plus 15 independent shops including a gift shop that sells a variety of goods from jewellery to art, you will no doubt find something to bring back home as a memento of your time in Amble Harbour Village.
On Sundays, you can also find the Amble Market, which is open from 10 am to 4 pm – you will surely find a gem here as a keepsake, so don't forget to include the Sunday Amble Market on your itinerary.
Wander through Town for a Picturesque Shopping Experience
In Amble's small city centre, you can expect a collection of shops, outlets and charming boutiques on the high street. Whether you are looking for a souvenir to take home or a leisurely stroll around Amble Harbour Village, this idyllic town offers fantastic options to choose from.
Explore Warkworth Castle
On the hilltop overlooking the River Coquet stands the medieval Northumberland fortress, Warkworth Castle and Hermitage. Although it is unclear when the castle was built, records first mention it between 1157 and 1164, so it is very possible that the castle is a 12th-century structure that has withstood the test of time.
Enjoy spectacular views from the castle walls in the very keep that was once home to the Dukes of Northumberland, the prestigious Percy family including Henry Percy, otherwise known as the famous 'Harry Hotspur'.
Step Back in Time at Warkworth Castle
If travelling back in time sounds like your forte, then one of the best things to do in Amble is to head over to Warkworth Castle! It is recommended that you book tickets in advance, and there are discounts available for families! Under 5's enter free of charge and there are also concession tickets available for students and over 65's.
Once inside, you are able to explore the medieval structure at your own pace, reliving great English history. Keep an eye out for the lion badge carved all around the castle – this represents the Percy family crest who resided in the castle from the 14th to the 17th centuries.
Traverse the riverside and take a boat trip to the Hermitage on the banks of the River Coquet. There you'll find remains of a religious chapel that has been carved from rocks of the English cliffs. Warkworth Castle and Hermitage have become popular tourist attractions since the 18th century, and they are certainly not one to miss if you are looking for enthralling things to do in Amble.
Outdoor Activities for the Whole Family to Enjoy
Meanwhile, for a family day out that will have both parents and children enjoying themselves, why not unleash your adventurous spirit with the watersports and nature walks that Amble has to offer?
Watersports Galore!
You and your little ones will surely have fun at the Coquet Shorebase Trust where you can participate in water-based activities such as estuary tours (weather permitting) and kayaking/paddle boarding on the waters of the Druridge Bay Country Park! It is advised that you book these in advance – many events are seasonal, so planning a trip during Spring and Summer is probably the most ideal as this is when the Coquet Shorebase Trust tends to host their activities.
For those with experience in watersports, you can find dazzling blue waters on the beaches of Amble, particularly Amble Links.
Strolls with Amazing Views
Druridge Bay is a sight to behold, a beautiful beach that stretches from Amble to Cresswell. With sand dunes, woods, meadows, and a 100-acre lake, this park is definitely a must-see attraction on your list of things to do in Amble, especially for nature lovers.
We certainly recommend heading down for a riverside amble to Amble Links and Sandy Beach with your friends, family, dogs, or partner to witness magnificent views of the coastline. After all, it is a part of the Northumberland Coast Area of Outstanding Natural Beauty (AONB).
For those who prefer actual walking trails, you will find that there are plenty of these in Amble!
One for the Wildlife Lovers
Fan of wildlife? If so, you will definitely benefit from visiting this small town as there are plenty of things to do in Amble for wildlife lovers. Head down to the Amble coastline and you can potentially spot animals such as puffins and seals, and of course a collection of seabirds!
Hop on Board for a Wildlife Cruise
From Amble Harbour, you can hop on board the Puffin Cruise, which will take you towards Coquet Island, which is home to 40,000 sea birds!
You will surely enjoy taking your time to spot exquisite marine life aboard this cruise. From puffins to rare terns, kittiwakes, and eider ducks, this is a cruise that cannot be missed when you visit Amble. Did we mention that there is also a grey seal colony that can be spotted on the island?
Where to stay in Amble
Planning an overnight trip? Why not stay at one of the Inn Collection Group's selection of stunning accommodations near and around Amble? Don't worry about parking either - our inns come with parking and it is easy to park in Amble too.
With pet-friendly rooms, a welcoming atmosphere, as well as a range of facilities and amenities, staying at one of our accommodations is the perfect place to relax in the evening after exploring Amble during the day.
The Amble Inn
Situated on the southern gateway to the Northumberland Coast AONB, The Amble Inn is ideal for exploring Amble as it is a short distance away from main points of interest in Amble such as the Amble Harbour Village.
With a pub inside, The Amble Inn offers comfort, food, drinks, and everything in between to make your stay in Amble a cosy one.
The Hog's Head Inn
Only 20 minutes away from the centre of Amble by car is The Hog's Head Inn in Alnwick. An award-winning inn, it is suitable for those planning a day trip to Amble from Alnwick and is only a few minutes' drive from another historic fortress, Alnwick Castle.
Alnwick Castle is the current residence of the Percy family, as well as the film location of Harry Potter as Hogwarts.
The Commissioners Quay Inn
In Blythe, The Commissioners Quay Inn is a 35-minute drive to Amble, again making it excellent for a day trip into Amble from Blythe. With views of the River Blythe, this inn is a gorgeous place to unwind before and after a day of exploring.
After a trip to Amble, sit back and loosen up at The Commissioners Quay Inn Restaurant and Pub, a vibrant place that offers everything from pints, and ales, to classic British favourites.
The Bamburgh Castle Inn
Approximately a 40-minute drive to Amble, The Bamburgh Castle Inn at Seahouses provides great facilities and even greater views of the Seahouses fishing village.
The nearby Ocean Club health and leisure complex is accessible as a guest at the inn, complete with a spa, swimming pool, and even a gym! The perfect dreamy accommodation is right at your doorstep at the Bamburgh Castle Inn.
Double room at The Amble Inn
Discover Amble from The Inn Collection Group's Cosy Amble Accommodations
We hope that this guide has given you plenty of inspiration for things to do in Amble, though of course it does not cover everything! The number of activities and attractions in and around Amble is ample, so don't be afraid to visit time and time again. The allure of this whimsical town will surely entice you to return anyway.
From history lovers to wildlife and seafood enthusiasts, Amble is a charming town that is full of surprises! Make your Amble holiday even more memorable by staying at one of the Inn Collection Group's charismatic accommodations to ensure that your trip to Amble is one that you will never forget.
For more information or if you have any questions about our inns and the rooms available, please don't hesitate to contact us by dropping us an email at [email protected] and we will assist you with your query as best as we can!