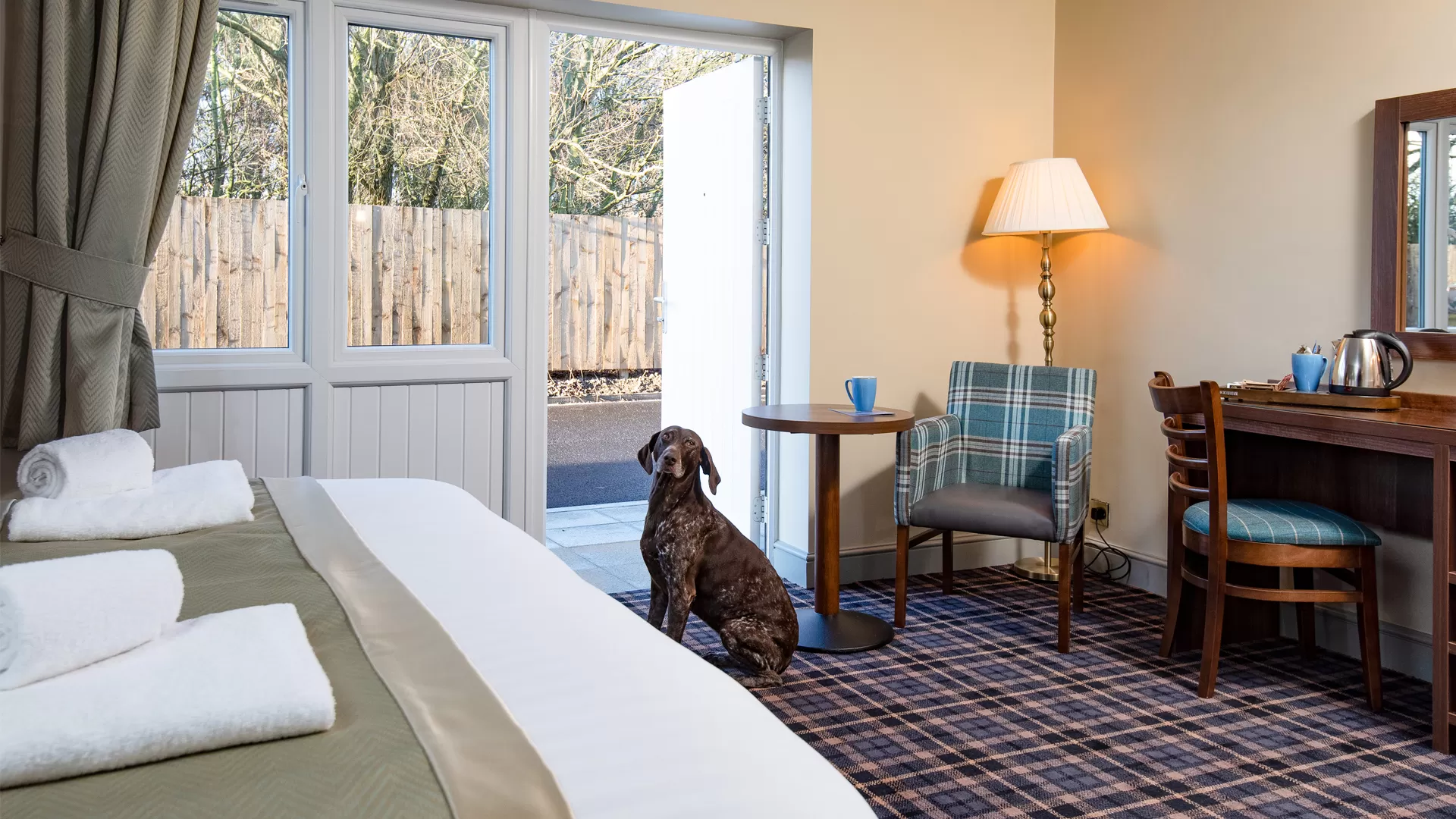 Dog Friendly at The Swan, Grasmere
Surrounded by low-level trails to pad out on, forest paths to sniff out and shores to scamper around, Grasmere is a perfect place to visit with your dog. The Swan welcomes dogs to stay as overnight guests in designated pet-friendly rooms or at your side as you relax in the bar and dog-friendly dining areas and in our private grounds with views towards Helm Crag.
The Amble Inn - Dog Friendly
Dog friendly rooms
At The Swan at Grasmere, we welcome well-behaved pets as our guests in our dog-friendly accommodation. Don't worry if your dog sheds more hair than others, all our pet-friendly rooms undergo a special clean after use (covered by the £10 per night supplement fee). This means you can expect to be welcomed with a clean and cosy room that you and your dog can enjoy. We welcome other pets, so please contact us if you have any queries about the type of pet you can bring and we'll be happy to help. Please note that any damage not consistent with general wear and tear will be chargeable to the person who is responsible for the pet.
Book Now
Dog friendly pub
We welcome dogs in our gardens and terraces so you can relax together. Inside, you'll find designated pet-friendly areas where your dog can relax and enjoy a fresh drink of water and complimentary treats. We're also open to other pets visiting too, simply get in touch with pet guest queries, although please bear in mind that any damage not consistent with general wear and tear is chargeable.
Find Out More