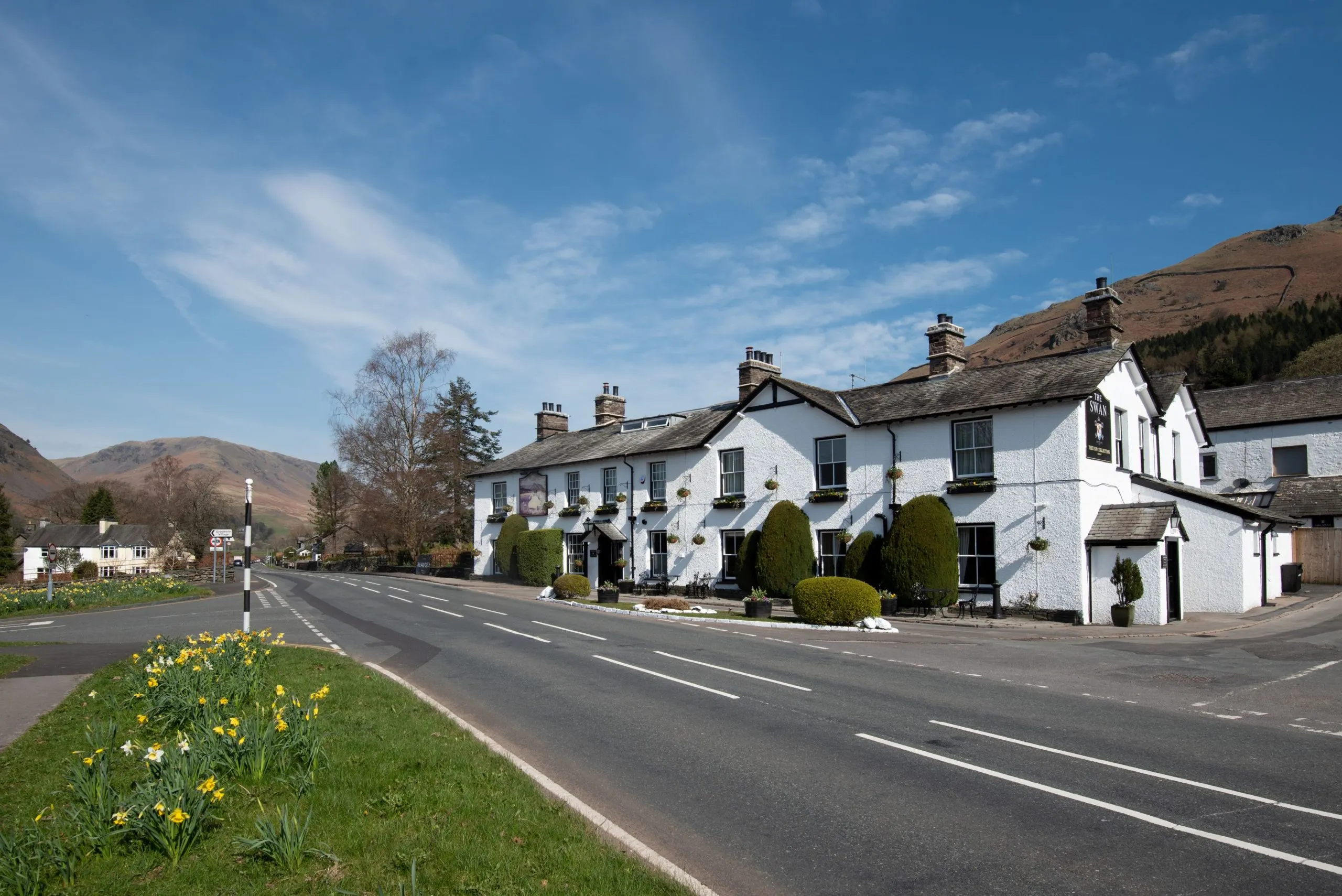 About Us at The Swan, Grasmere
The Swan is a historic Lakeland inn in the famous Lake District village of Grasmere.
Our story
In 1806, over 150 years since The Swan first opened in the pretty village of Grasmere, Lakeland poet Wordsworth asked: 'Who does not know the famous Swan?' securing the inn's place in history in his poem, The Waggoners.
Grasmere was the home of this English Poet laureate, who described the Lake District as 'the loveliest spot that man hathe ever found'.
The Swan is well placed to explore this breathtaking scenery and the many attractions around Grasmere. No visit is complete without sampling Sarah Nelson's world-famous Gingerbread. Call into Dove Cottage, where Wordsworth lived and St Oswald's Church where he is buried. Take a short stroll around nearby Grasmere Lake, or climb Helm Crag and be rewarded with incredible views from the summit.
With its laid-back, traditional appeal, cosy bar, delicious food and beautiful gardens where diners and drinkers can take in the views with unbelievable views, The Swan is a place to eat, drink, sleep and explore the Lake District from.