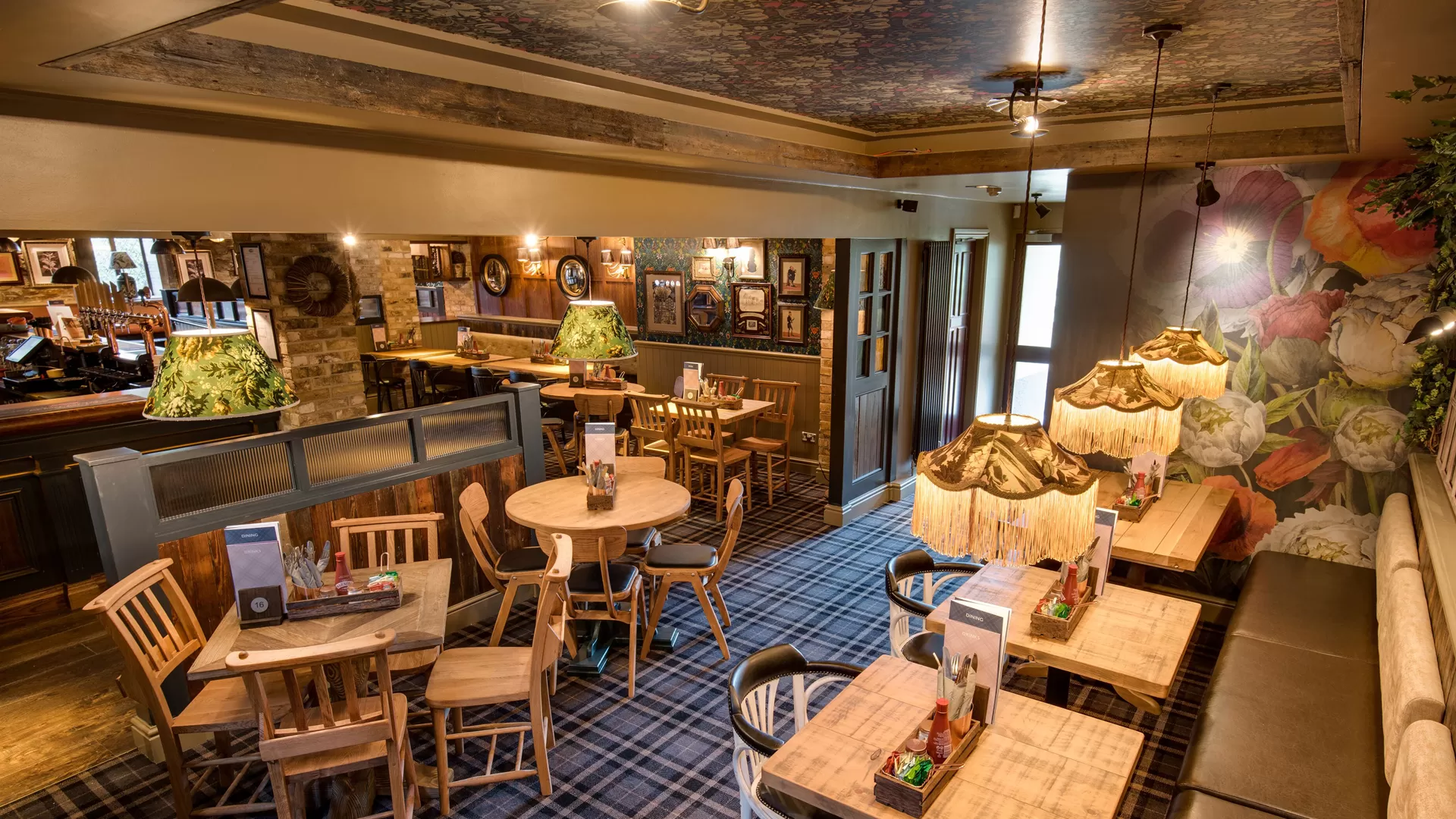 Food at The Seaton Lane Inn
Make a beeline for The Seaton Lane Inn and enjoy delicious food all day, every day, from 7.30 am through to 9.00 pm.
Our Menus
INNcoming: Our new winter menus will be launching Tuesday 24th October!
With style and quirky charm in abundance, whether you're stopping by for breakfast, a mid-morning bite, a business lunch, or meeting up with friends and family for a tasty evening meal, The Seaton Lane Inn is the place to be.
As one of many restaurants in County Durham, in the charming seaside town of Seaham, we have been proudly serving a choice of pub food, as well as new, more contemporary dishes that make for the perfect dining experience, be that for special occasions or a family holiday. Rather than sticking to the same old-same old, our menu changes with the seasons, and each dazzling dish is packed with seasonal ingredients that make it taste simply divine. The amazing team of chefs that we have here have crafted a wide range of dishes in an all-day menu that works, well, all day. To keep things even fresher, The Seaton Lane Inn team rustles up delicious rotating specials that are based on the freshest ingredients of the day. So, before you get settled in your seat to order, be sure to take a look at our specials boards. Who knows, you might just discover your next memorable meal.
On Sundays, you can enjoy The Seaton Lane Inn's famous roast dinners with generous helpings of hand-carved, juicy meats, or our delicious Nut Roast served with all the trimmings. Relax, recharge, or celebrate by staying in our accommodation with a proper Sunday Roast, all topped off with the most perfect glass of wine from our extensive drinks menu. Sunday lunches are served from 12 noon to 5.00 pm. We want to make sure everyone has a good time here, which is why we have several vegan options that are ideal for those that choose not to eat meat.
There are few things better than taking in the sea air at Seaham Beach, or shopping until you drop in Newcastle Town centre and then heading back to our traditional yet modern inn, packed with all those features that make it feel like a home away from home. Put your feet up, order your favourite dish, and let our chefs do the cooking while you and your loved ones chat about the day you've just had. Our relaxed bar and spacious dining area make for the ideal venue to spend an afternoon or evening with loved ones. We also have a stunning orangery that is a picture-perfect backdrop for whatever it is you have planned.
When you arrive, whether fresh from your comfortable en-suite accommodation or simply popping in from the town for a quick treat, you can expect the same friendly, northern welcome. Choose to dine in our stone-flagged bar area cosied up with that special someone, enjoying a sandwich and pint of cask ale, or take the whole family into the restaurant space and let them choose their favourites from our scrumptious children's menu. Whichever eating option you prefer, we have it here at The Seaton Lane Inn.
To learn more about the amazing food we have to offer, scroll down to check out our menus. Or if your mouth is already watering and you can't wait to taste what we have to offer, why not head on down to The Seaton Lane Inn today? But hurry, we don't stay vacant for long!
Seasonal Menu
Take a look at our seasonal menu below, packed with Great British pub classics and global dishes, all handmade and freshly cooked to order. Here at The Seaton Lane Inn, we believe that when classic food is done right it's beaten by very few cuisines. This reason is why we work hard to produce seasonal menus that reflect the produce that is growing around us. Browse our menu today.
> View seasonal menu
Breakfast
Whether you're looking for a delicious meal to kick start your day, or a slightly smaller dish still packed with flavour, our Breakfast menu will hit the spot.
> View menu
Allergen Advice
Allergen advice is available for all our main menu meals, click the link below to find out more. Ask our team when you visit about our daily special's allergens.
> View Allergens
The Seaton Lane Inn - Seafood
Allergy Advice
Allergen advice is available for all our main menu meals, click the link below or contact us for more information. Ask our team when you visit about allergens for our daily specials.
click here
Our Drinks
A delicious, home-cooked meal is best served alongside the perfect drink. Luckily, the only thing as extensive as our food menu is our drinks menu. From locally brewed cask ales to wines from across the world - we have it all. For instance, our delicious handmade sandwiches go perfectly with a pint of chilled cider or lager, as do our glasses of red, white, and rose wine with our signature main meals.
Whatever you choose, it's sure to be the perfect accompaniment.
How to Find our Restaurant in County Durham
Our location couldn't be better placed - not only are we close to main roads, the A19 in particular, but we are only a 5-minute drive from the beautiful Seaham Beach and the wider Northeast coastline. If you fancy escaping the city of Newcastle for an afternoon, then we're just 33 minutes away by car - you'll be here, choosing from our huge range of dishes, in no time!
Why Not Extend Your Stay and Book a Room with Us?
Extend your stay in Seaham, and County Durham, by booking a room with us here at The Seaton Lane Inn! We have a huge range of recently refurbished rooms that are perfect for solo travellers, those who require a twin or double room, or families. By staying with us, you can explore all the sights and sounds of the northeast without having to drive for hours to get home. Head to the historic city of Durham or treat yourself and a friend to a round of golf at Houghton-Le-Spring Golf Club - there is so much to do. Simply step out of your accommodation, knowing that everything is, almost literally, on your doorstep.
Our inn really is a home away from home, and we aim to have you feeling comfortable and relaxed from the moment you check-in for your booking.
Book Now