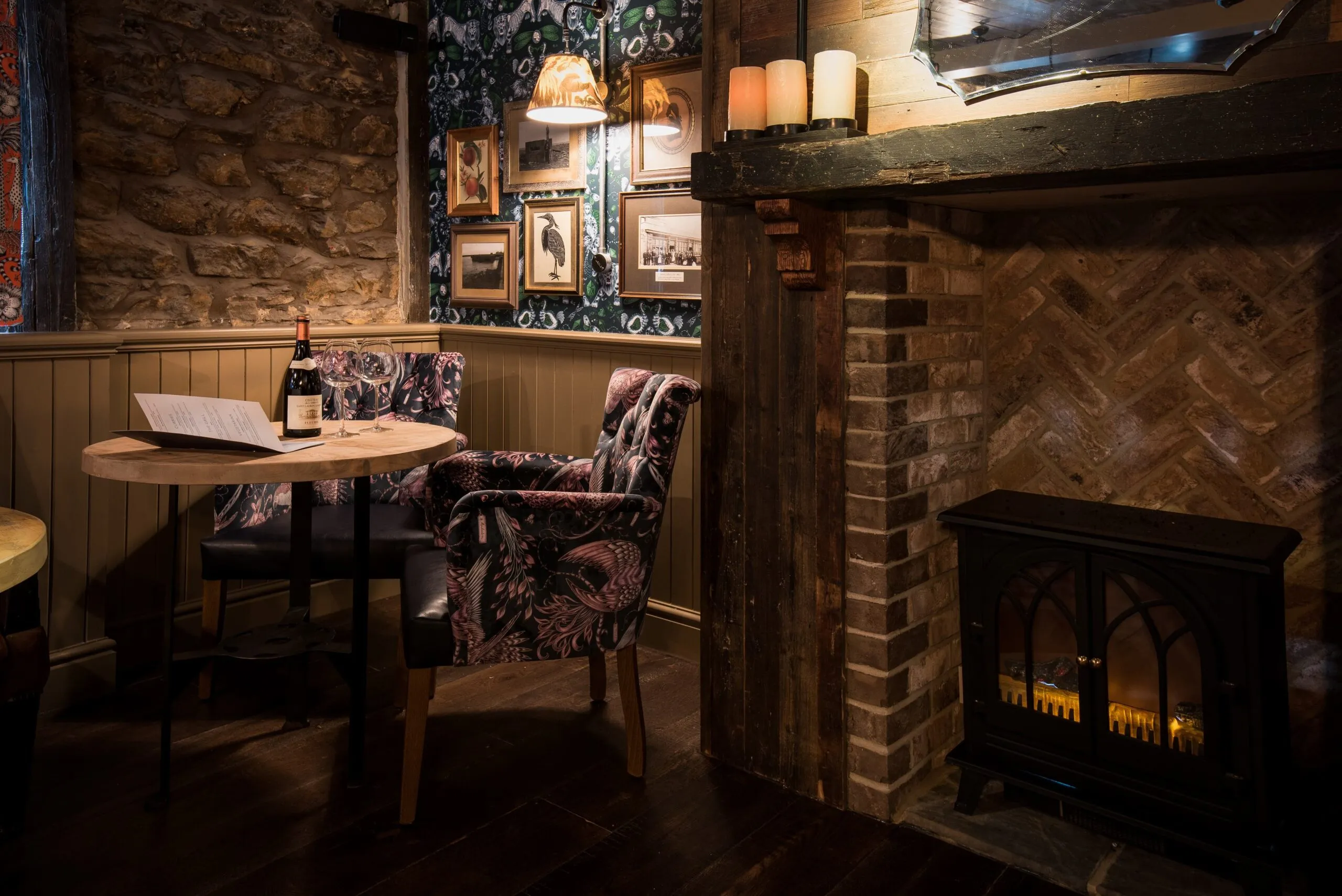 The Seaton Lane Inn Pub
Local hand-pulled ales, a glass of fine wine or barista coffee, whatever your choice, The Seaton Lane Inn is the perfect pub for relaxing with a drink in hand.
Nowhere do people love going to the pub more than those in Seaham and the northeast. Getting to that bar, ordering a delicious, hand-pulled pint or a chilled glass of wine, and taking that first sip is a feeling that is hard to beat. Here at The Seaton Lane Inn, we're one of many Seaham pubs that take hospitality seriously.
So, whether you're arriving from your en-suite accommodation, or popping in after a busy day at Seaham Harbour, you can expect friendly staff, a northern welcome, a delicious drink, and a great time. Our flagstone bar area is the cosiest, most ideal place to while away the hours catching up with loved ones and friends.
We take pride in running our bar and cellar the proper, old-fashioned way, as this is the only way that we can guarantee you a fantastic pint of cask ale, lager, or cider each and every time. We ensure that the conditions of our cellars and lines are always optimal, whether it's the first pint or the last. 
As well as winning awards for cellar management, our cheerful staff are well trained in keeping beers and ales well-conditioned. So no matter when you arrive, you can look forward to sipping on, and enjoying, a pint of beer from a selection of the North East's finest breweries. What's more, we're proud to support the local ale scene which is why we have plenty of guest beers on rotation. 
If cask ales aren't your thing, don't worry, instead, quench your thirst with perfectly chilled ciders, continental lagers, sip on local gin and tonics or shake things up with a cocktail.
There aren't many Seaham pubs that are as relaxed and as inviting as we are. Whether you've been at an event at Rainton Arena, played 18 holes at Seaham Golf Club, or snapped some stunning pictures of the famous Glass Beach – we have a drink and a comfy chair for you.
There's a World of Wines Available at The Seaton Lane Inn Pub
The Seaton Lane Inn's well-stocked cellar brings you wines from around the world. Available by the glass or bottle, there are wines to pair with all dishes and to suit every taste.
We know that a great glass, or bottle, of wine, can make a good evening truly memorable, which is why our wine list is filled with luscious reds, chilled whites, and summery roses. No matter what the weather is like, what the occasion is, or what mood you're in, we've got a wine for you.
And, if you're unsure about which wine is for you, or which wine would go best with your dish, chosen from our delicious menu, then our staff can help. Each team member goes through the wine list and is knowledgeable about flavours, grapes, and origins. They'll be able to help you find the perfect glass or bottle for the dish or occasion.
> View menu
some of the lager and cider selection on tap
Hand-Pulled Cask Ales, Lagers, and Ciders Galore
As we've mentioned, few things in life beat sipping on a cold pint or tasty cask ale. And, to keep things fresh and exciting, we work with local breweries to offer a selection of cask ales on rotation. As a result, we don't have a beer menu of sorts. We like this here at The Seaton Lane Inn because it keeps things fresh and exciting, and means our customers get to try something new and exciting each and every time.
Our passion for cask ales extends to lagers and ciders, which is why we offer a staple selection of famous favourites that are sure to hit the spot. From Staroparmen and Guinness to Carlsberg and Carling, we're sure to have something for you to sip on.
View menu
Pop a Cork and Enjoy Some Fizz
At The Seaton Lane Inn, we don't think you need an excuse to enjoy a bottle of fizz. So, to make sure that we've always got something on hand that will get the afternoon or evening off to a good start, we have a refined selection of prosecco and champagne. Our Chio Prosecco goes perfectly with some olives and cured meats, or on its own, thanks to its refreshing, crisp taste.
If you have something really significant to celebrate, or you're staying with us in one of our beautiful en-suite rooms and you want a drink that is going to meet the occasion, then try our Ayala Brut Majeur Champagne. Packed with white fruits and citrus, this bottle of champagne is sure to set the night alight!
Oh, and did you know we also do a range of spritz cocktails that are made with our delicious Chio Prosecco? Perfect on a sunny day, or any day in fact!
Seaton Lane Inn botanics theme
How About a Cheeky Cocktail?
We love being a traditional pub in Seaham, County Durham, but that doesn't mean we can't enjoy making you a fancy cocktail or two! We have an extensive cocktail list that is handmade by our trained bar staff. Our cocktails are perfect at the start of the night before sitting down to dinner, or as a nightcap, before you head up to your beautiful Seaham accommodation.
Our favourite is the Bramble - a gin-based cocktail featuring lemon juice, sugar syrup, and Crème De Mûre.
The Hog's Head Inn - Afternoon Tea
We've Brewed a Recipe for Success
Nothing beats a cup of tea, does it? Exploring our gorgeous Northeast coastline can take it out of you and sometimes you need the soothing relief of a hot drink. As locals, we know that the sea air can be a lot, which is why we offer an extensive range of hot drinks - we have cappuccinos that will give you a boost and loose leaf teas that will help you to relax.
Have a chat over a pot of tea or aromatic barista coffee. Or why not try one of our deliciously different Ringtons speciality loose leaf teas?