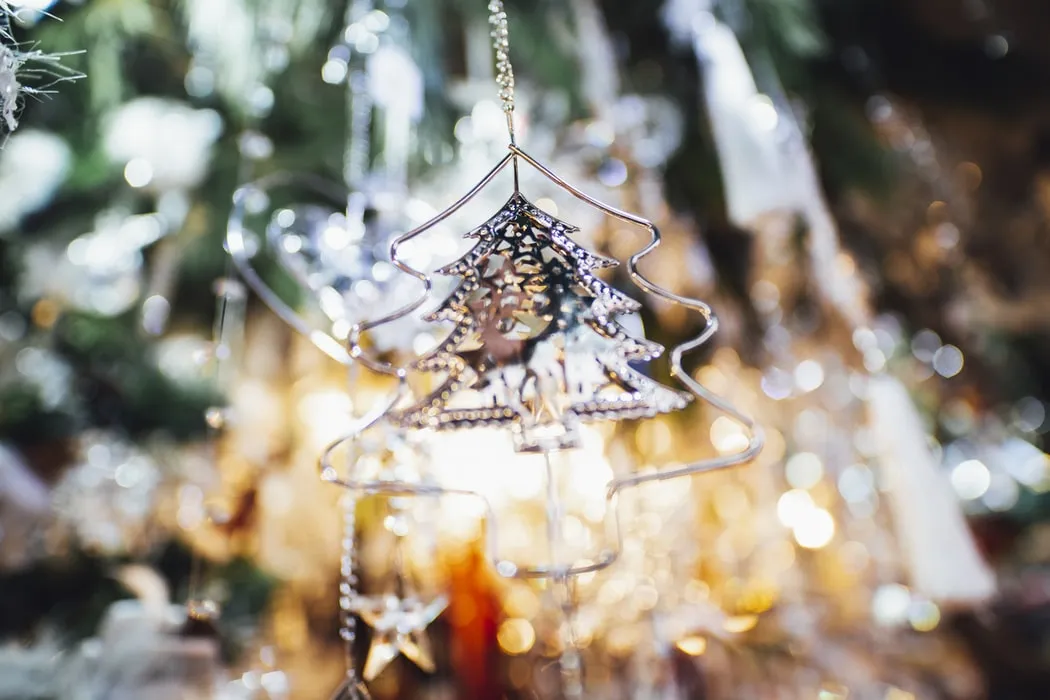 Christmas Breaks in the Lake District 2022
Lake Windermere in the winter
Lake Windermere is truly a sight to behold at any and every time of year. During winter, the lake seems almost ethereal, with scattered frosts and a refreshing mist.
These views can be appreciated from all around the lake – and on the lake itself when the weather permits cruises to launch – but especially from hotspots like Waterhead Bay and Bowness-On-Windermere.
Though the weather can be pretty cold, we think this adds to the festive feel, making Windermere the perfect winter wonderland!
If you're joining us in the winter, be sure to pack your woolly jumpers and walking boots – you'll need them if you're heading off for a walk along one of the area's popular trails.
You can also check out the nearby Christmas market
The Windermere Christmas Market boasts over 50 stalls selling both local and international produce, along with lots of live music, hot food, and entertainment.
You can easily get to the market via a shuttle bus that runs from central Bowness-On-Windermere, so if you're staying in the area be sure to check it out.
This year, the Windermere Christmas Market will take place on the 10th and 11th December 2022.
Market towns with magical Christmas charm
If there is one thing that the Lake District boasts in abundance, it is charming towns, quaint villages and superb scenery. When the cold weather sets in, so does a layer of ice and frost – even snow if we are lucky – adding a sprinkle of magic to the views.
During the lead-up to Christmas in the Lake District, many of these market towns host festive events that attract both locals and tourists alike. Here are some of our top picks this year – though, don't forget to keep an eye out for date announcements and ticket releases closer to the time.
Hawkshead
Hawkshead is a stunning ancient market town which is easily accessible on the ferry from near Bowness-On-Windermere. Its quaint shops selling artisanal and local produce are perfect for picking up meaningful gifts to remind you of your Christmas in the Lake District.
In early December, Hawkshead hosts a festive Christmas Fair, complete with live music, a lantern parade, Santa's Grotto, and a wide range of stalls and pubs to enjoy along the way.
Ulverston
In late November, Ulverston Town Centre is transformed into a Victorian-style Christmas Market, otherwise known as the Dickensian Festival. Evoking all the nostalgia of A Christmas Carol, but without any of the misery, this market goes all out.
With everything from costumes, horse-drawn carriages, and even a helter-skelter, there's something for everyone.
Bonus – If you enjoy this old-school theme, Keswick also hosts a Victorian Christmas Fayre over the festive period.
Ambleside
No Christmas is complete without a Christmas tree covered in festive lighting!
The market town of Ambleside's Christmas Light Switch On is an event not to be missed; it is truly a special time for all ages.
You will be treated to special offers at the local shops, a lantern parade, a whistle-stop visit from Santa on his sleigh – and, of course, the light switch on itself, followed by the beautiful scenery of a fireworks display against the backdrop of the hills.
Rydal
This is one for the literary fanatics out there…
Rydal Mount, once the house of William Wordsworth, held a Christmas Market for the first time last year – and is highly anticipated to reprise the market again in 2022.
Now, this fair might not be free to enter like the others, but you certainly get your money's worth, as the tickets also grant you access to the museum and its exhibits too.
The Ambleside Inn entrance
The Ambleside Inn, Ambleside
Situated in the bustling town of Ambleside, The Ambleside Inn is a charming hotel, pub and restaurant that oozes festive charm. Warm up after a bristling hike to take in all the stunning scenery with a drink by the fire - or spend your nights cosied up in the glow - what's more festive than real log fires?
The Ambleside Inn Information
The Coniston Inn, Coniston
The Coniston Inn is comforting and cosy, perfect both for a festive break or for warming your extremities after exploring the nearby Coniston Lake or hiking up Old Man Coniston.
The Pheasant Inn, Bassenthwaite 
A newly renovated 17th-century coaching inn in Bassenthwaite, Cockermouth, The Pheasant Inn boasts classic-yet-quirky decor and is close to Bassenthwaite Lake.
If you're looking for cosy comfort this winter, be sure to check out this fantastic inn's homely armchairs and roaring log fires.
The Regent Hotel, Ambleside
The Regent Hotel is one of our favourite lakeside hotels. Located in Waterhead Bay, you benefit from being a stone's throw away both from one of the Lake District's major towns, Ambleside, and the shores of Lake Windermere.
Alastair Mulvie with silver revellers attending the Christmas party for older people living alone
Make those winter days merry and bright with The Inn Collection Group…
…and may your Christmas in the Lake District be white!
With locations throughout the Lake District, including Ambleside, Bassenthwaite, Bowness-On-Windermere, Grasmere, Coniston, and Ullswater, we've got you covered.
No matter if you're looking for some time away, a quick bite to eat, or even just a leisurely drink - you are sure to find the perfect inn to suit you this winter with The Inn Collection Group.