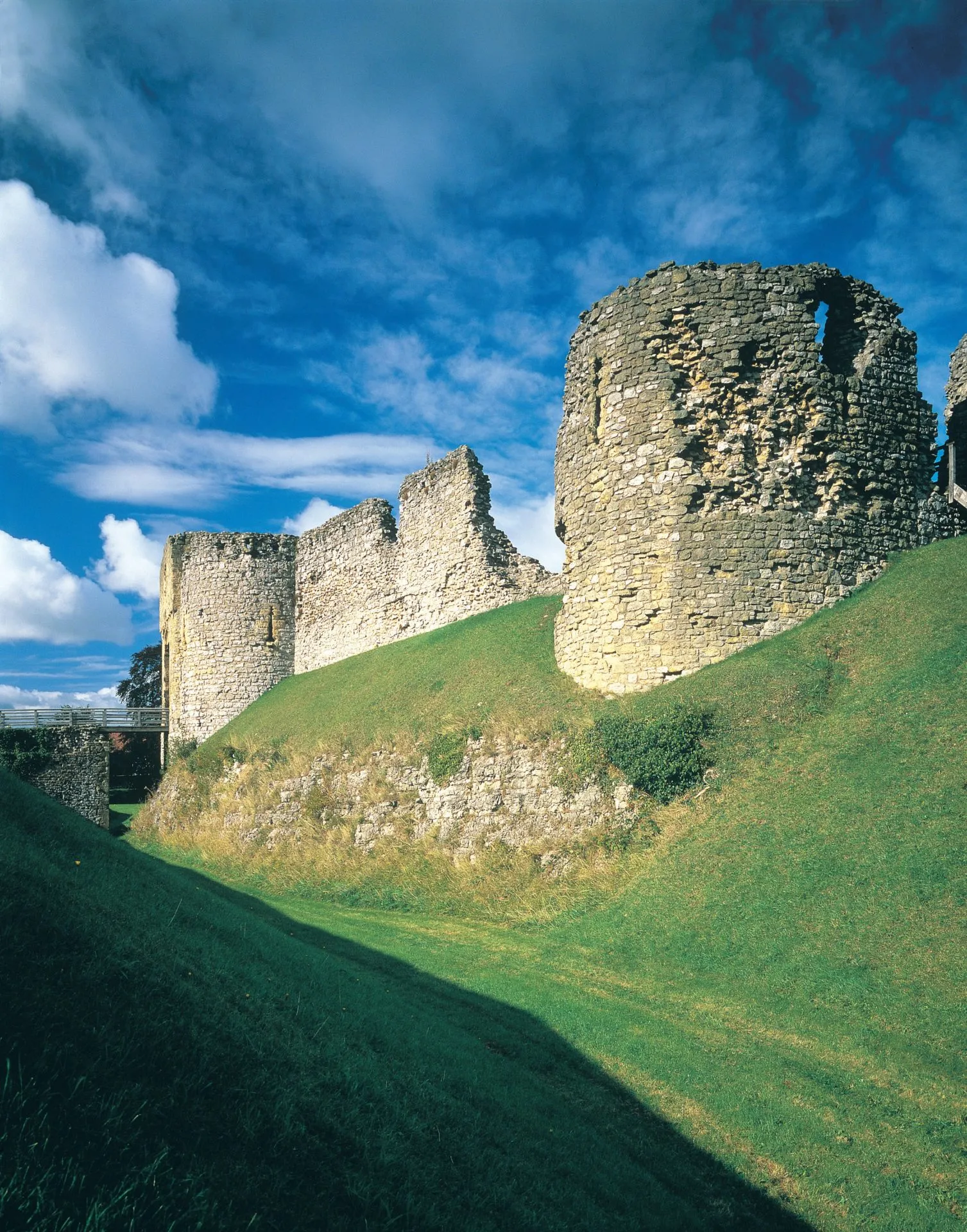 A,View,Of,Helmsley,,A,Market,Town,And,Civil,Parish
Looking for interesting things to do in Helmsley? Well, you're in luck. When you want a holiday destination that strikes just the right balance - being quiet enough to be peaceful but also busy enough to be exciting - Helmsley in North Yorkshire is hard to beat. 
This English market town has history and culture galore - and can serve as an ideal base from which you would be able to explore the wider playground that is Yorkshire as a whole. 
Whether you plan to visit Helmsley for a solo sojourn, romantic getaway, or family holiday, we have ideas for how you could make the most of your trip.
Helmsley – The Gateway to the North Yorkshire Moors 
Helmsley sits on the North York Moors National Park's southern boundary, making the town something of a convenient point of entry to the park. The North York Moors area itself is one of the United Kingdom's largest expanses of heather moorland.
However, this short and simple description does not do justice to the wealth of attractions you can enjoy in this part of the country. The North York Moors are resplendent in heritage and wildlife, with ancient trees and wild birds of prey just examples of what can be spotted here.
The North York Moors is a good place for engaging in various forms of physical exercise, including:
Hiking
Cycling
Horse riding
The area accounts for the first of these with a number of walking trails easily accessible from Helmsley. For a start, there is the Cleveland Way National Trail, which begins in Helmsley before forming a horseshoe line of more than 110 miles around large parts of the national park.
Along the way, this National Trail takes in stops including the village of Osmotherley, distinctively shaped hill of Roseberry Topping and seaside town of Saltburn-by-the-Sea. From there, the trail runs south along the coast, threading through Scarborough and ending at Filey.
The historical attractions you can expect to see when journeying along the Cleveland Way include:
Guisborough Priory
Mount Grace Priory
Scarborough Castle
Whitby Abbey
Other North Yorkshire walks include the 40-mile Lyke Wake Walk, which spans the national park's highest and widest part and, at one point, crosses the B1257 road connecting Helmsley to another quaint Yorkshire market town, Stokesley.
History and Culture in Helmsley
Helmsley was formally established as a market town in 1191 - and, to this day, there remain physical remnants of the area's medieval past. For example, much of the 12th-century Helmsley Castle is still intact, as are medieval sections of the Grade II* listed All Saints Church.
In the 18th and 19th centuries, numerous local developments took shape at the behest of the local Duncombe family. Today, their Duncombe Park estate still includes an 18th-century house, while Helmsley Town Hall – in the town's Market Square – dates from the Victorian era.
Helmsley Town Hall is currently a library and events centre – but the multifaceted nature of the building is only a taste of Helmsley's cultural offer. This attractive market town is also where you can find Helmsley Art Centre, where events of the following kinds are held:
Music gigs
Theatre shows
Comedy clubs
Film screenings
Art exhibitions
Workshops/classes
Besides, Helmsley Art Centre certainly isn't the only place in the town where you can check out enchanting art. Helmsley galleries the public are able to visit include the Look Gallery, located at 20 Castlegate, and the Sissons Gallery, a site in Helmsley's Market Place.
If you don't mind walking or driving a few miles out of Helmsley, you could pay a visit to Rievaulx Abbey. From a visitor centre at the site, you will be able to enjoy great views of the abbey, which was founded in the 12th century as the north of England's first Cistercian monastery.
Today, the building incorporates a museum providing intriguing insights into how Rievaulx Abbey rose to prominence – as medieval monks here devoted their lives to spirituality – before, during the reign of Henry VIII, the monastery was dissolved.
Family,With,Backpacks,On,Tourist,Trip,In,Mountains.
Something for the Kids
North Yorkshire is renowned for its abundance of wildlife. However, if your offspring include a few aspiring David Attenboroughs who seem particularly intrigued by avian creatures, you could set aside time for a visit to the National Centre for Birds of Prey during your family trip to Helmsley.
Helmsley,Castle,,North,York,Moors,,North,Yorkshire.,Sheep,Grazing,On
Don't Miss Helmsley Castle and Helmsley Walled Garden
Arguably the most imposing sight in Helmsley is the namesake castle, which dates from the medieval period and, though now in ruins, maintains a strong romantic quality.
Helmsley Castle has stood for more than 900 years and gone through various phases in that time. The castle was at one point owned by Richard III - and, during the 17th-century English Civil War, largely destroyed. However, the Tudor mansion at the site escaped damage.
Today, Helmsley Castle is maintained by the conservation charity English Heritage, and remains one of the market town's most stunning visitor attractions. The building houses a number of artefacts, including Civil War cannonballs, paying tribute to the castle's tumultuous past.
Just beneath Helmsley Castle's ruins is the five-acre Helmsley Walled Garden, which originally took shape in the 1750s. This patch of greenery served as a source of fruit and vegetables for the local Feversham family until just after World War I.
The garden was subsequently derelict until 1994, when local practice nurse Alison Ticehurst recognised how this green space could be transformed into a soothing haven. It is now possible for you to relax amidst the splendour of the sumptuous natural scenery.
This includes a Clematis Garden where more than a hundred different forms of clematis grow. Meanwhile, the vegetable patch is home to an edible flower garden displaying flowers capable of aesthetically complementing various dishes.
Spending time at Helmsley Walled Garden is one of the most naturally (pun very much intended) enjoyable things to do in Helmsley, and lets you tap into the plentiful health benefits of therapeutic horticulture.
The Black Swan Hotel in Helmsley, North Yorkshire. Photograph: Stuart Boulton.
Where to Stay in and around Helmsley
If you are eager to spend several nights on the trot in Helmsley, you could do what literally centuries of visitors to the town have done, and stay at The Black Swan.
This Helmsley inn's history can be traced all the way back to the 15th century, and it shows in the building itself, which is a blend of Tudor, Elizabethan and Georgian architecture.