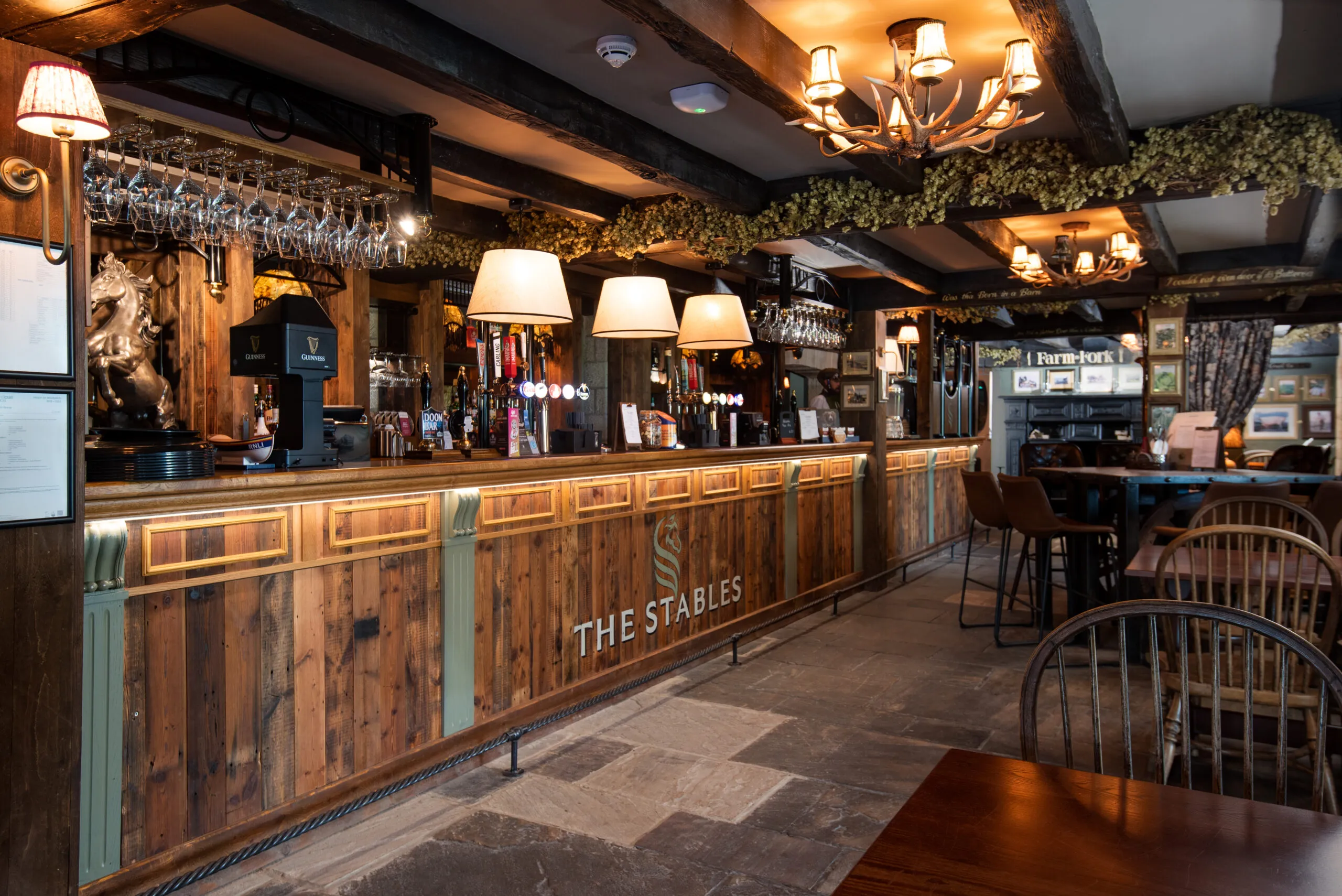 The Stables Pub
Flag stoned floors, gleaming brasses and crackling log burners add to the charm of this hospitable inn which ticks every cosy country pub box.
Step inside the bar of The Stables and settle back with a drink in one of the many cosy corners beneath walls lined with eclectic trinkets and farming pieces that nod to the inn's agricultural past.
Relax in the garden room overlooking the sweeping countryside, or on balmier nights take a stroll beneath the stars around the garden to the island over the pond.
Little ones will love playing in our garden or watching the antics of animals in the fields surrounding The Stables.
We've brewed a recipe for success
Whether it's a delicious Rington's hot drink, a hand-pulled ale, or a signature gin serve, our pub has something for everyone. Our well-stocked cellar offers wines from around the world. Available by glass or by the bottle, there are wines to pair with all our dishes and to suit every taste. why not treat yourself to a cocktail or two?
> View menu