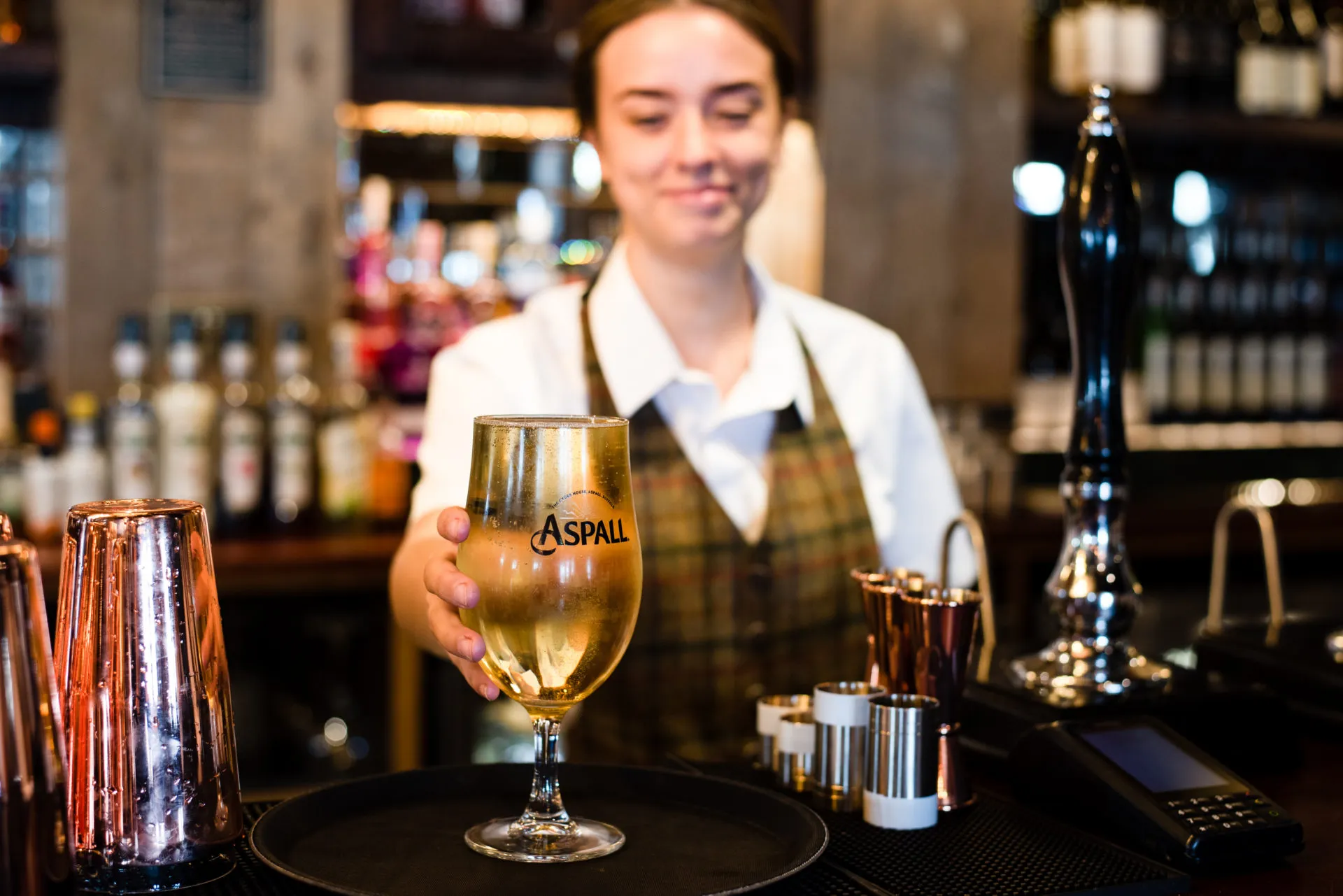 The Northallerton Inn Pub
Visit North Yorkshire's newest pub! The best spot in town to enjoy your favourite tipple, The Northallerton Inn is a must-visit pub.
Relax in the heart of Herriot countryside in North Yorkshire's welcoming new pub, The Northallerton Inn.
Sitting in the centre of the thriving market town of Northallerton, The Northallerton Inn is the newest place to eat, drink, sleep and explore Yorkshire from.
Whether you're exploring the beautiful Yorkshire Dales and moors, or dipping into Northallerton's array of great shops and lively markets, The Northallerton Inn is the place to make for to enjoy tasty pub food and a wide choice of drinks including a champion line up of well-kept local cask ales.
Set to be a firm favourite for all, The Northallerton Inn welcomes families and is dog friendly. You're as welcome to call in for a coffee and a chat as you are to tuck into hearty helpings of home-cooked pub fare and settle back to raise a glass or two after a day's hiking through the Dales.
Open all day, every day, The Northallerton Inn offers a wide range of cask ales, lagers, ciders, speciality gins and cocktails as well as quality teas, coffees and delicious, creamy hot chocolate – just the ticket after a day's exploring.
C&C St George Harrogate-222
We've brewed a recipe for success
The Northallerton Inn's well-stocked cellar brings you wines from around the globe. Sold by the glass or bottle, there are wines to pair with all our dishes and to suit every taste.
Chat over a pot of tea or aromatic barista coffee. Or why not try a deliciously different Ringtons speciality loose leaf tea? All in all there's something for everyone at The Northallerton Inn.
> View menu