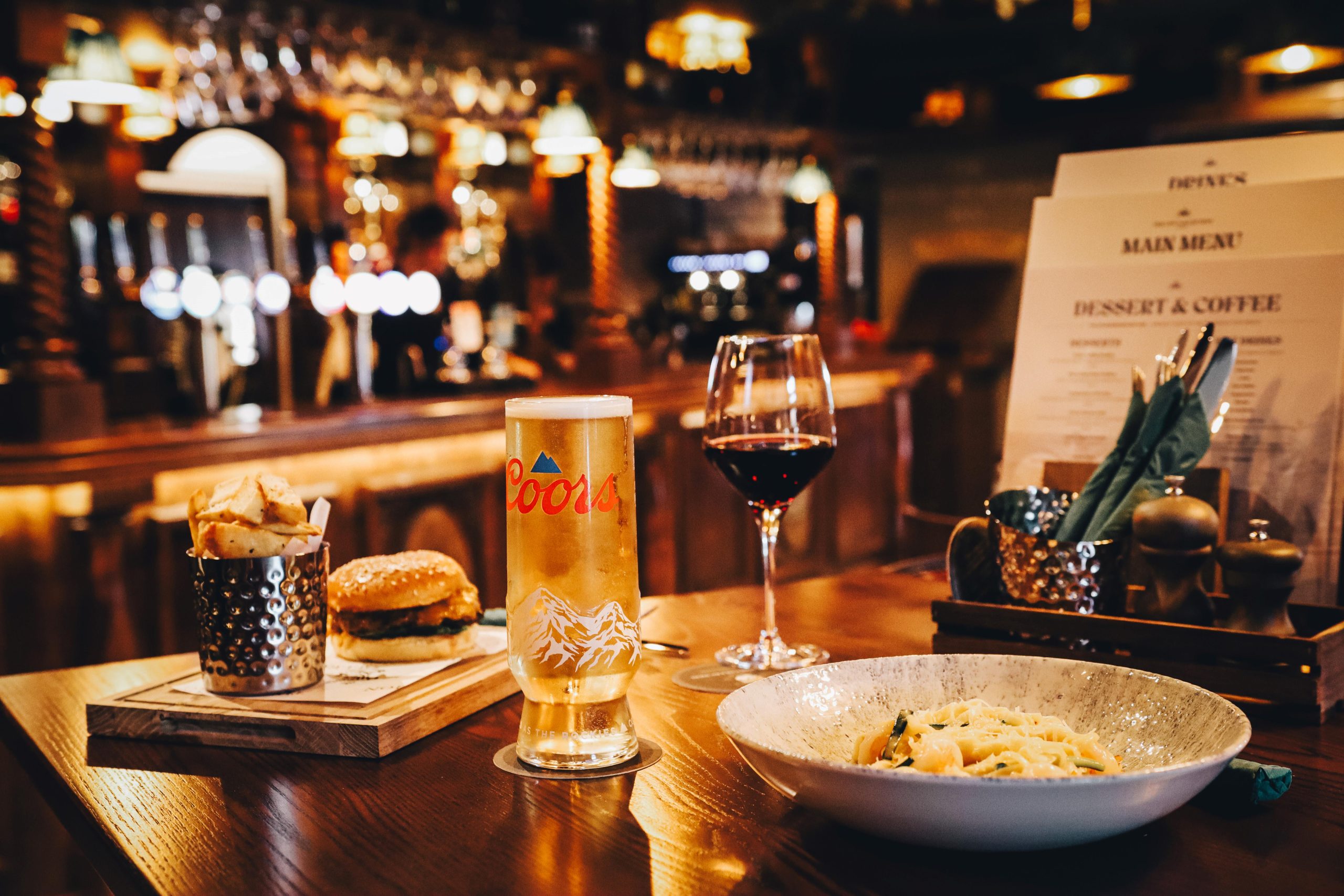 Food at The Knaresborough Inn
Delicious Great British and Yorkshire pub food and local specialities at The Knaresborough Inn served daily from 7.30am until 9.00pm.
Our Menus
What could be better than filling your boots with tasty, home-cooked food packed with fresh local produce – we can't think of much!
You'll be spoilt for choice with a menu bursting with traditional pub classics alongside modern dishes including plenty of local ingredients and seasonal flavours in every mouthful.
Whether you're staying with us or not, you're welcome to pop in and start the day with The Knaresborough Inn's extensive breakfast menu.
Freshly prepared food is served all day so you can catch up with family, friends or colleagues over brunch, lunch or make a night of it over a splendid evening meal, with food served until 9.00pm.
Seasonal Menu
From Great British pub classics to dishes with a culinary twist, our main menus are full of seasonal favourites and flavours, all handmade and freshly cooked to order.
> View seasonal menu
Light Bites & Breakfast
Whether you're wanting a delicious breakfast to kick start your day, or just a bit peckish, our Light Bites & Breakfast menu is perfect.
> View menu
Dessert & Coffee
Our Coffee & Desserts menu really hits the spot. Whether it's a rich Americano, or a sweet treat, this menu is perfect for a little indulgence.
> View menu
The Bamburgh Castle Inn - Fish And Chips
Allergy Advice
Allergen advice is available for all our main menu meals, please ask a member of our team upon arrival for more information.