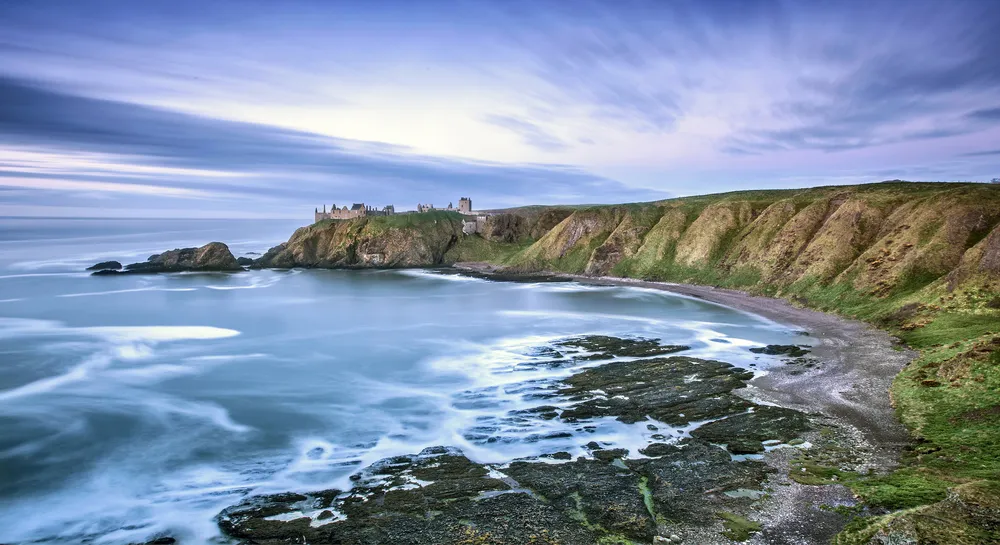 Things to do in Sunderland
There's no shortage of fun things to do in Sunderland — whether in the City of Sunderland metropolitan borough or the smaller historic settlement of Sunderland at its core.
In the North East England region, Sunderland is the third and most recent settlement — after Durham and Newcastle-upon-Tyne — to have been formally declared a city. Furthermore, the wide range of exciting events and activities in Sunderland confidently justifies its city status.
The mere mention of Sunderland might immediately bring to mind Sunderland Association Football Club, which is based at the Stadium of Light in the Monkwearmouth area, and Sunderland Empire Theatre, where West End productions are often staged.
However, there is much more to Sunderland than even what these two high-profile attractions suggest — especially since the City of Sunderland borough takes in the North East towns of Washington, Hetton-le-Hole and Houghton-le-Spring.
Sunderland,Pinned,On,A,Map,Of,Uk
Why Visit Sunderland?
Sunderland has imprinted itself in popular culture for various reasons. These include the emergence of homegrown stars like TV presenter Lauren Laverne and Eurythmics member David A. Stewart, not to mention annual events at Herrington Country Park.
However, Sunderland also has an impressive history — such as with Sunderland A.F.C.'s former ground of Roker Park, the site of which in the city's Roker area was redeveloped as a housing estate after the club relocated to the Stadium of Light.
Meanwhile, Wearside scenes were a source of inspiration for many of the Salford-born painter L. S. Lowry's paintings of seascapes and shipbuilding. Sunderland Museum and Winter Gardens, sited on Burdon Road, holds an extensive collection of Lowry artworks.
Another visitor attraction worth checking out is the National Glass Centre, a glass-and-steel amalgam situated close to where the 7th-century Benedict Biscop brought the practice of glass-making to Britain and ushered in Sunderland's particular prestige in glass production.
Where to Stay, Eat, and Drink in Sunderland
One major draw of booking a Sunderland stay is the proximity it would give you to the beautiful Roker & Seaburn beaches. We would be delighted to welcome you at The Seaburn Inn, where we offer seafront accommodation, wine and dining all under the same roof.
The inn would make a great place from which you could visit nearby Roker and this vibrant coastal resort's well-known Roker Pier. Before you head over there, though, you could drop by Stack Seaburn, a social hub where you would be able to pick up food from street traders.
Just outside the City of Sunderland, we also operate The Seaton Lane Inn, a County Durham-based provider of delicious, homemade food. In the same building, we also run a welcoming bar as well as maintain boutique-style en-suite accommodation, including dog-friendly rooms.
This is a particularly good place to stay if you are keen on exploring open-air things to do in Sunderland, as you wouldn't have to travel far before reaching the steps of the 19th-century Penshaw Monument, a 70-foot-high National Trust site at the summit of Penshaw Hill.
Roker,Pier,With,Black,Metal,Railing,In,Sunderland,,Tyne,And
Outdoor Attractions in Sunderland
The borough is awash with green spaces. These include Mowbray Park, which is centrally located in Sunderland and features tributes to author Lewis Carroll — whose work is believed to have been strongly inspired by Sunderland — and Royal Navy sailor Jack Crawford.
Meanwhile, to the north of Sunderland City Centre is the public space of Keel Square, which celebrates Sunderland's maritime and industrial heritage. A unique public art structure here, The Keel Line, lists numerous ships launched locally and people who worked in Wear shipyards.
The Keel Line also incorporates a series of illustrations by esteemed graphic artist Bryan Talbot — who, here, as he does in his acclaimed 2007 graphic novel, Alice in Sunderland: An Entertainment, provides an intriguing insight into the city's history.
However, for families, one of the most thrilling things to do in Sunderland late in the year is witnessing the Sunderland Illuminations. These light up the night sky above Roker Beach, a Blue Flag attraction ideal for people seeking to try canoeing, jet-skiing or windsurfing.
Wearmouth,Bridges,In,Sunderland,Looking,Toward,The,Stadium,Of,Light.
Sporting Attractions in Sunderland
Of course, if watching sport is your thing, you could always catch Sunderland A.F.C. playing at the Stadium of Light. You could even go behind the scenes by joining a Sunderland Stadium of Light tour, letting you see the dressing rooms and press areas up close.
However, Sunderland also enables you to actively take part in a wide range of sporting activities. Silksworth Community Pool, Tennis & Wellness Centre alone contains various sports amenities — including eight indoor and ten outdoor tennis courts as well as a swimming pool.
While on the subject of swimming, you could do plenty of that at the Sunderland Aquatic Centre swimming pools, which include the North East's only full Olympic-standard pool.
On the other hand, if your favourite activities on the sports side tend to take place in cold weather, you might want to prioritise heading to Silksworth Sports Complex & Ski Slope.
A,Beached,Yellow,Rowing,Boat,At,Sunderland,Point
Sunderland's Hidden History
You might not have realised that the town of Washington sited in the City of Sunderland district is the ancestral settlement of the Washington family from which George Washington, the first President of the United States, was descended.
You can learn more about Sunderland's historical ties to the United States by visiting the National Trust property of Washington Old Hall, where the ancestors of George Washington lived. This manor house remained a residence until the 19th century and is now a museum.
When you stay in Sunderland, this attraction will be within easy reach — not least because the site is in the Tyne and Wear town of Washington rather than the American capital of Washington, D.C., with which Sunderland has signed an "Agreement of Friendship".
Another historical attraction you could too easily overlook in Sunderland is Hylton Castle, which was built with stone in the 15th century. This structure is now empty but sits amidst sumptuous Hylton Dene greenery.
The Seaburn Inn - Outdoor Seating
A Sunderland Stay Makes for Exciting Activity
Both within and just outside of Sunderland, you can embrace a wealth of indoor and outdoor activities. Arts Centre Washington, the North East Land, Sea and Air Museums (NELSAM) and Karting North East are just three further examples of Sunderland attractions worth visiting.
However, if you still have questions about how we could help you to find enjoyable things to do in Sunderland, feel free to get in touch with The Inn Collection Group.