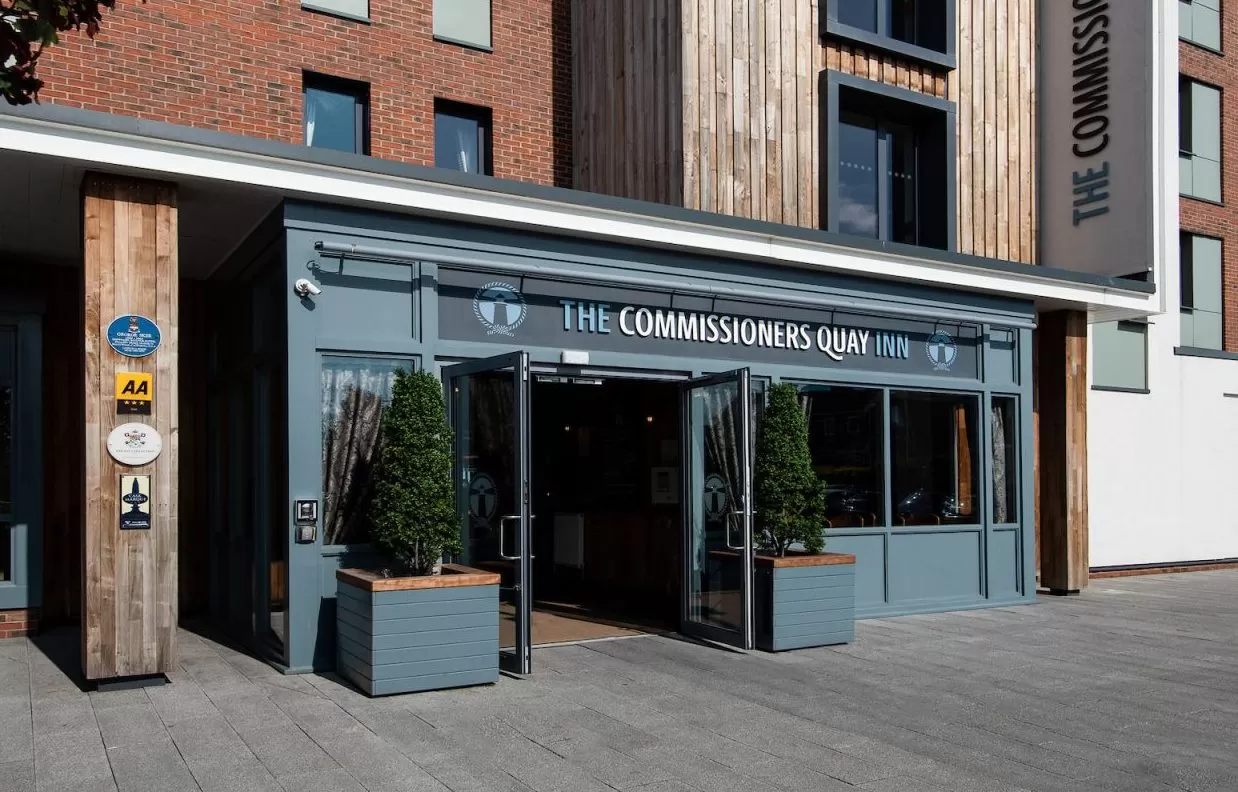 Contact Us at The Commissioners Quay Inn
If there's anything further you'd like to know or you've any questions or queries, please call us on 01670 335 060 or email [email protected]
Finding us
The Commissioners Quay Inn is just a 10-mile drive north east of Newcastle upon Tyne, and can easily be reached in 30 minutes via the A189, the A1 and the A189, or the A189 and A190. The inn is right on the seafront commanding fantastic views from Quay Road.
Arriva Buses run frequent services to Blyth and the town is also on the National Express coach route. The Commissioners Quay is well connected by Newcastle Airport, Port of Tyne Passenger Terminal and Newcastle Railway Station.
Sat Nav co-ordinates: 55.126594, -1.499505
What 3 words address: fairness.resonates.prospered
Travel Links
Newcastle Airport: 25 minutes
Port of Tyne International Passenger Terminal: 25 minutes
Newcastle Railway Station (East Coast Main Line): 35 minutes
Registered Office
3rd floor, Q5, Quorum Business Park, Benton, Newcastle Upon Tyne, NE12 8BS
Email: [email protected]
Booking hotline: 0191 580 3610 (9am–8pm) seven days a week.
Make an Enquiry
Please use the form below to get in touch. If a reply is required we will get back to you as soon as possible.