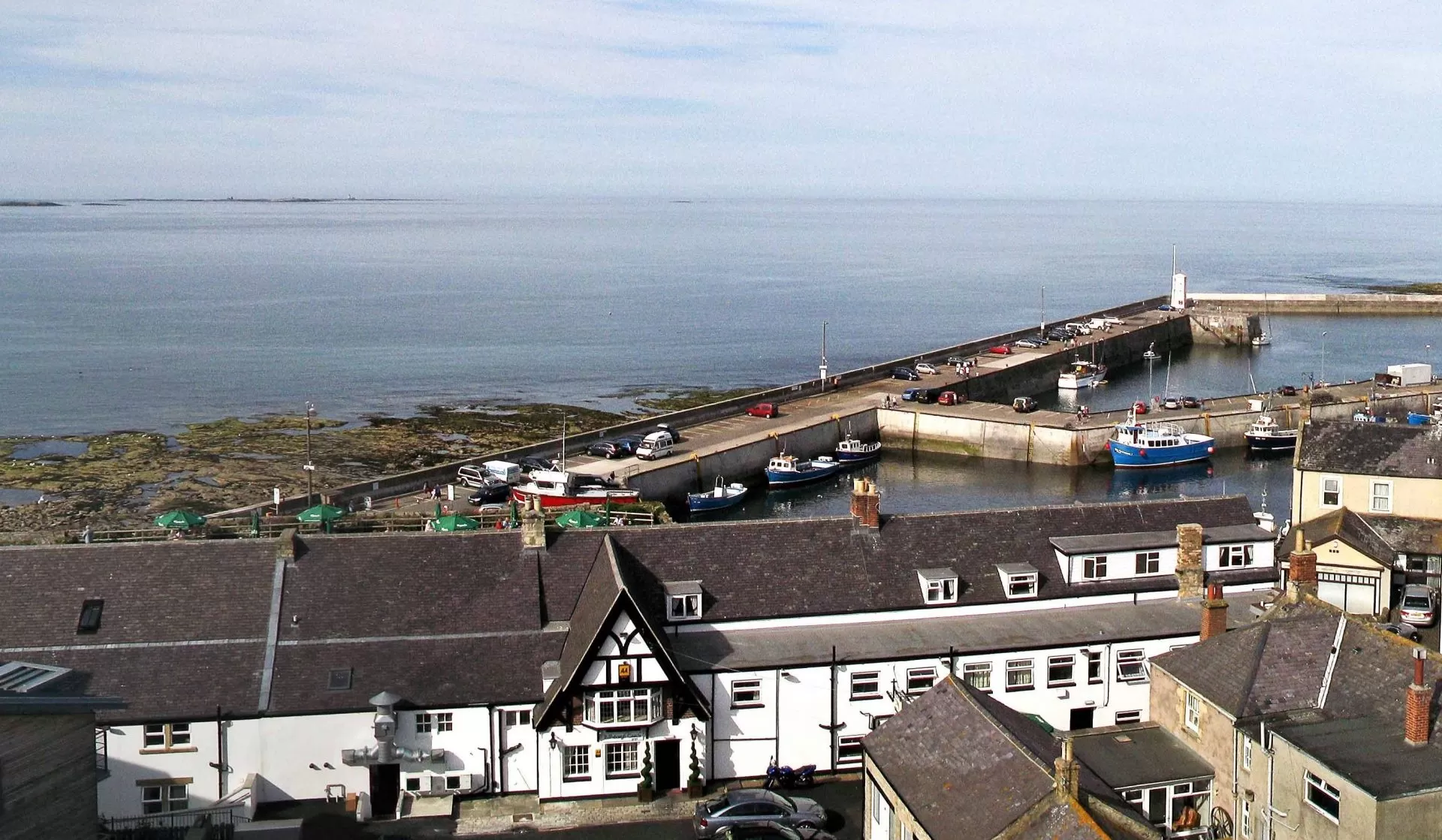 Contact Us at Bamburgh Castle Inn
Please don't hesitate to get in touch if you have any questions or enquiries and remember to book directly for our Best Price Guarantee. Call us on 01665 720 283 or email [email protected].
Directions
The Bamburgh Castle Inn is 40 miles north of Newcastle upon Tyne and 15 miles south of Berwick-upon-Tweed. When heading North/South on the A1 simply look for the Seahouses turn off. Follow the country roads towards Seahouses and Beadnell. The inn itself is situated directly overlooking Seahouses harbour with the entrance to our car park just off Seahouses central roundabout.
There are regular bus services operated by Arriva and Travelsure. The main route numbers are 500, 501, 505, 515, 401 and 411. In addition to this we are conveniently situated within an easy drive of both Newcastle and Edinburgh International airports. The train station at Berwick-upon-Tweed – a 40 minute drive away – is also a convenient way of getting to us.
Sat Nav co-ordinates: 55.582471, -1.652734
What 3 words address: master.otter.surgical
Travel Links
Newcastle Airport: 1 hour
Edinburgh Airport: 1 hour 46 minutes
Berwick Railway Station (East Coast Main Line): 40 minutes
Alnmouth Railway Station (East Coast Main Line): 30 minutes
Limited parking is available in our on-site car park, subject to availability on a first come first served basis. During busy times, additional off-site parking is available in the large public car park which is situated directly opposite the inn and is charged at £8 per day.
Registered Office
3rd floor, Q5, Quorum Business Park, Benton, Newcastle Upon Tyne, NE12 8BS
Email: [email protected]
Booking hotline: 0191 580 3610 (9am–8pm) seven days a week.
Make an enquiry
Please use the form below to get in touch. If a reply is required we will get back to you as soon as possible.