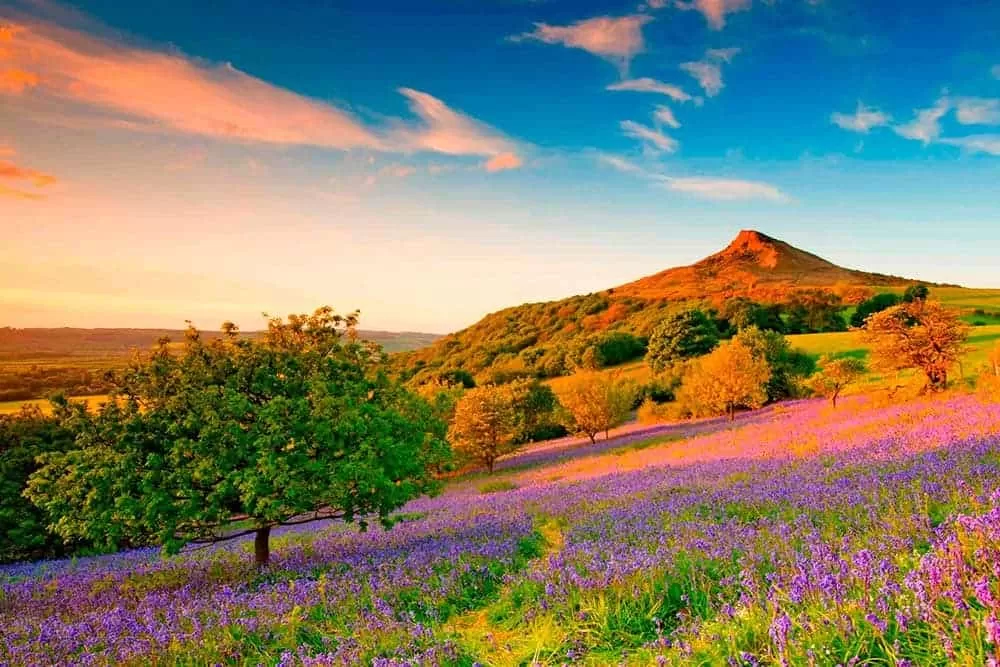 Roseberry Topping
One of the most distinctive hills in North Yorkshire.
At just 1,049 (320m), Roseberry Topping may not be the biggest hill you'll ever see, but it certainly is one of the most distinctive. Its shape, caused by the combination of a geological fault and a mining collapse in 1912, has made the hill the most beloved landmark in the area. With its half-cone summit and jagged cliff, some of it reminds them of the Matterhorn in Switzerland.
While many visitors come to conquer the hill, there's plenty more to do besides with a fantastic array of habitats to discover. Explore bluebell woods, heather moorland, the open expanses of Roseberry Common and a long-abandoned quarry.