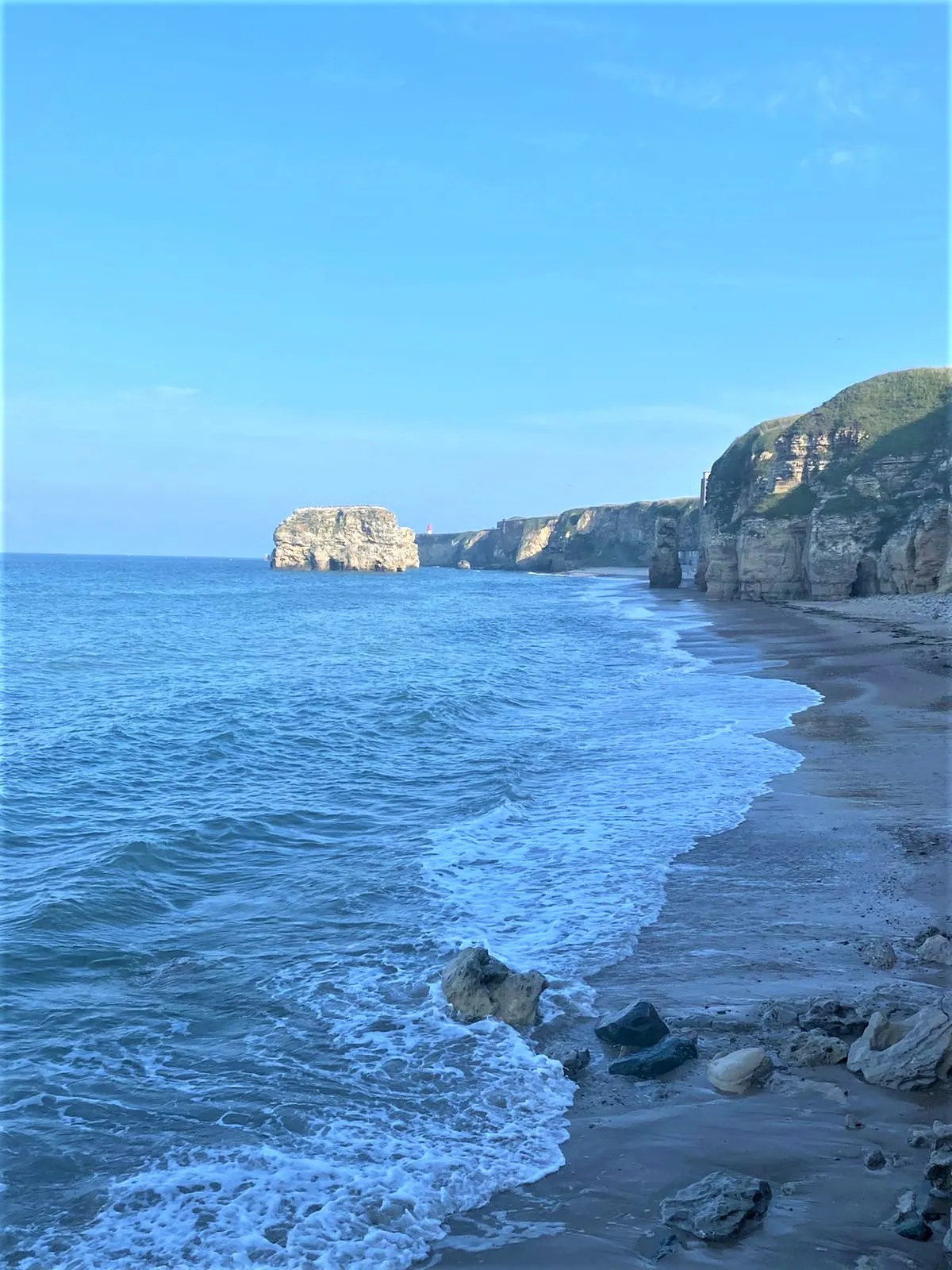 Marsden Beach
This hidden gem is a breath taking beach, surrounded by dramatic cliffs which are steeped in history and teeming with wildlife.
When the tide is out at Marsden Beach, you can explore countless rockpools full of exciting marine wildlife. The stunning white sandy beach is rich in smuggling history, with a number of ghost stories and tales surrounding the cliffs.
From the craggy coastline you will see spectacular rock formations, including the 30m high Marsden rock, which once featured a unique arch before sadly collapsing into the sea.