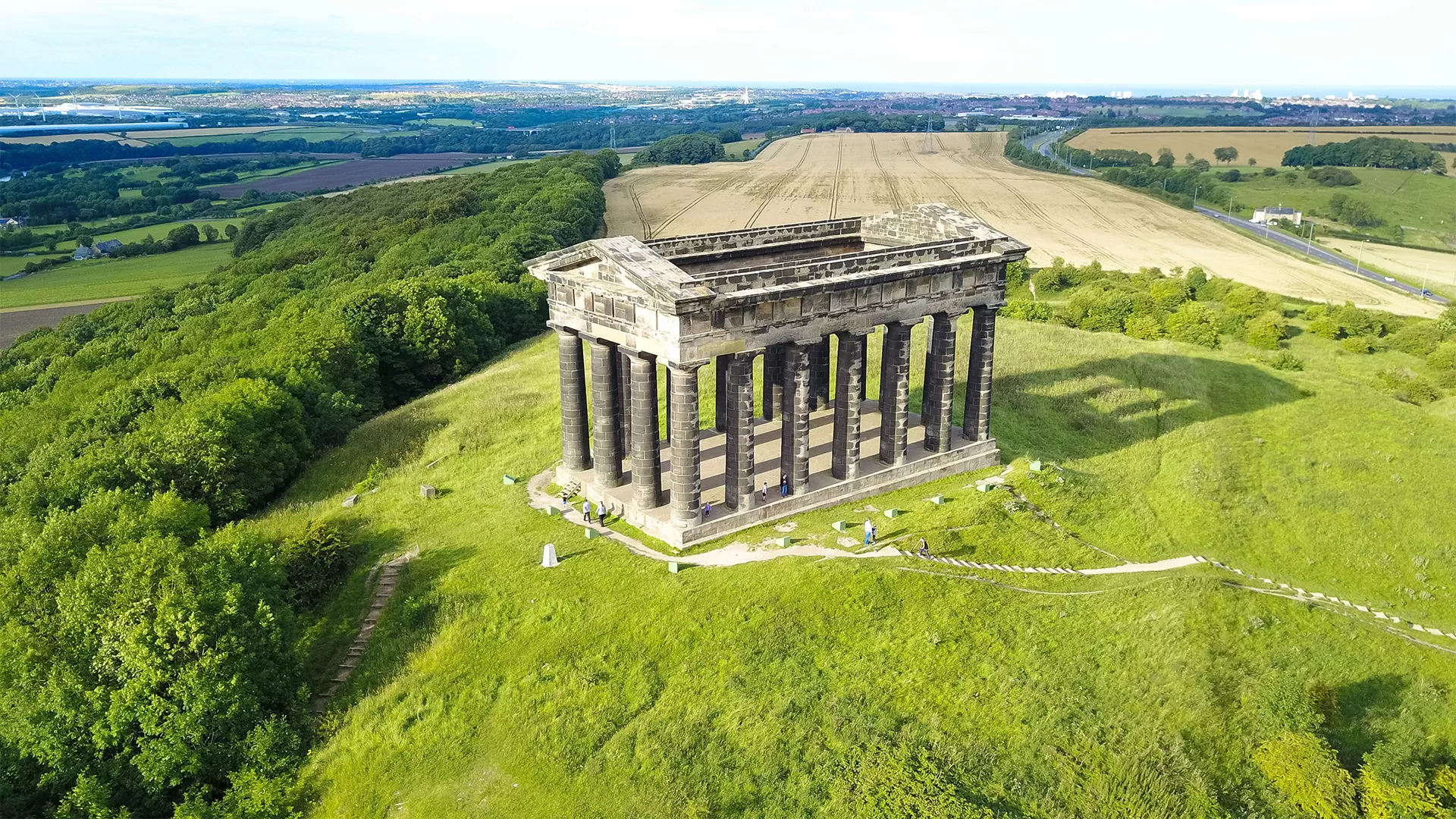 Penshaw Monument
Breath in some fresh air whilst taking in stunning views from the 70-foot high monument at the top of Penshaw Hill.
The monument, built in 1844, is a half-size replica of the Temple of Hephaestus in Athens and can be seen for miles around. Why not climb to the very top through a secret spiral staircase inside one of the monuments pillars?
Located just 6 miles from The Seaton Lane inn, explore one of Sunderland most loved landmarks.